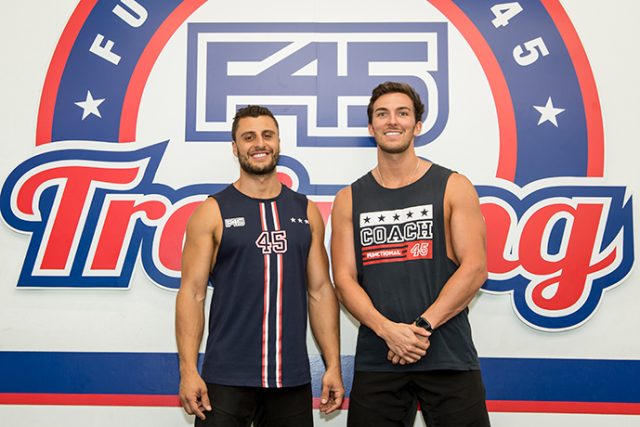 Closed gyms, self quarantine and barren supermarket shelves.
Coronavirus (COVID-19) is taking a toll on people's health, even for those who don't have the virus.
Local gym owners and staff are the latest victims of the COVID-19 outbreak, as it weighs down on the health and fitness industry.
On Sunday, Prime Minister Scott Morrison announced a large number of services, including gyms and indoor fitness centres, would have to close their doors.
F45 South Penrith head coach and Zoo Fitness coach, Jeremy Mifsud said it is devastating for locals who work for or use these services but urged everyone to remain as positive as they can.
"A strong mind goes with a healthy body, so look after yourself by boosting your immune system with nutrient dense foods, rest, exercise and meditation," he said.
Mr Mifsud and fellow F45 South Penrith coach Jordan Hooker are now banding together to launch an online program, available to all residents, to help them work out at home.
Mr Hooker said upholding a healthy lifestyle throughout times of crisis is paramount in maintaining a positive mindset.
"Our passion for fitness and this industry is something we pride ourselves on and helping others continue on their journey is of our highest priority," he said.
"The online functional training home program will cater for every individual still looking to continue their fitness journey in the constraints of their own home."
Two programs will be available for those with and without equipment.
Workouts will range from 20-40 minutes, using minimal equipment initially, with a large emphasis on functional movement patterns, core, mobility and cardiovascular health.
When it comes to food, eating healthy when there's limited stock left on the shelves can be difficult.
Penrith dietitian Candace Sciberras from OnePointHealth warned residents to not give in to comfort foods.
"It's important now more than ever that we build our immunity and keep it as healthy as we can and we do that by eating nutritious foods," she said.
"If you can't get the meats you normally would, try to get plant-based proteins like legumes instead."
For those working at home or isolating, Ms Sciberras said maintaining a normal eating structure is critical.
"Keep a scheduled routine, make sure you have your meals at normal times and that the snacks in between are healthy, like vege sticks or Greek yogurt," she said.
To find out more about the online program 'The Functional Effect', visit bit.ly/33OOT3H.
A graduate of Western Sydney University, Nicola Barton is a news journalist with the Western Weekender, primarily covering crime and politics.