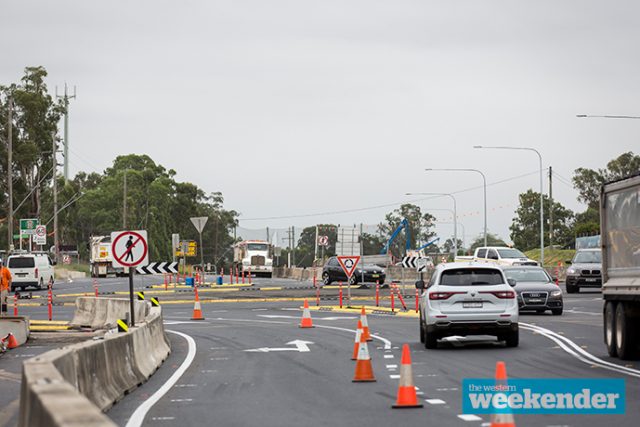 The notorious roundabout at the intersection of Glenmore Parkway and Wentworth Road is set to be replaced by traffic lights, with construction works set out over coming weeks.
Residents have raised concerns of visibility issues with the roundabout since the surrounding Northern Road upgrades first commenced.
Work to replace the roundabout with traffic lights will begin from 8pm on Friday, March 6 to 4am on Monday, March 9 and again from 8pm on Friday, March 13 to 4am on Monday, March 16.
A section of Glenmore Parkway and Wentworth Road will be closed near the intersection with The Northern Road for a continuous 56-hour period, to continue work to replace the roundabout.
During the temporary closures, motorists wishing to enter or exit Glenmore Parkway can travel via Bradley Street and Glengarry Drive, or via Garswood Road and St Andrews Drive.
Access to Wentworth Road will be in place via Frogmore Road and Kingswood Road.
Motorists are being urged to show patience during the construction period, and plan ahead as they move about the city in the coming weeks.
Lane closures, traffic control and a reduced speed limit will be in place for the safety of workers and motorists.
All construction dates are weather permitting, with rain predicted over the weekend potentially causing the works to be delayed.
A graduate of Western Sydney University, Nicola Barton is a news journalist with the Western Weekender, primarily covering crime and politics.