Direct from Italy and returning in March for their third Australian tour, the worldwide pop-opera phenomenon The Italian Tenors are coming to Penrith.
Three of Europe's most successful operatic tenors – Evans Tonon, Sabino Gaita and Luca Sala – make up the group.
Evans told the Weekender that after eight years touring and travelling, they consider each other family.
"The other guys probably know more about me than my actual family and even though we are so different we have moments of discussion, passion and so much fun both off and on the stage," he said.
"We have the funny guy, the shy guy and I am the talkative guy, so we play on those traits during the show which we think turns out pretty well."
Combining their classical roots with Neopolitan songs and their own blend of Italian pop classics, Evans said their set list will satisfy everyone.
"Italian music has been famous for centuries from classical opera to '80s pop and even in movie themes like 'The Godfather', so it is quite well known world-wide," he said.
"The music is so beautiful with songs that people will recognise that have nice melodies, passion, love and emotion while still being tender and even if they don't know them, they will enjoy them."
With their inaugural tour in 2016 selling out, Evans said the trio can't wait to come back to play for familiar and new faces.
"2016 was amazing and then we returned in 2018, now 2020 is planned, so let's hope you will have us back in 2022," Evans said.
"We are so happy as we know some of our fans will be coming back so we are excited to see them, but we hope to have new audiences as well."
With a career spanning over 20 years, Evans said he has such a passion for performing.
"I do a wide spectrum of things including singing and acting and it is because I have such a need to share my skills with people," he said.
There's also a bit of pride involved in performing too.
"I have such pride in representing Italy around the world and I know the others feel the same," he said.
The Italian Tenors will be performing live at the EVAN Theatre in Penrith on Friday, March 13 at 7.30pm. Tickets are from $49.90. To book or for more information, call 1300 PANTHERS or visit penrith.panthers.com.au.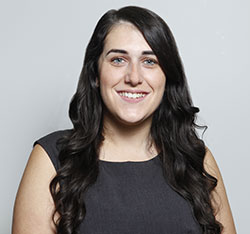 A graduate of Western Sydney University, Emily covers Local, State and Federal politics for the Weekender, as well as crime and general news.