Comedian Heath Franklin will be bringing his infamous criminal character Chopper back to Penrith with his new show 'Welcome the Silencer'.
Performing at Panthers in March, he will be inviting the world to "shut up for a change".
After bringing his last show 'Bogan Jesus' to Penrith in 2018, Heath hopes for another sold out show about all the crazy opinions in the world.
"It is Chopper's take on surviving the age of the Internet where it seems the weirder you are the more attention you get," Heath told the Weekender.
"There is an excess of opinions that float around on the Internet and we have to try to find the useful facts that are in there, so he just wants everyone to shush for a bit and listen up."
Heath said he takes his ideas for the show then makes them sound like something Chopper would say as a vehicle to deliver them.
"My version of Chopper has diverged from the real version so greatly, but he does really have a 'take no prisoners' attitude and is a bit of a scallywag that people identify with," he said.
"I speak as if it's not me doing it but there is a real weight to whatever he says. I would tend to waffle on and apologise but he karate chops through all the BS."
Starting his career in 2005, Heath said he doesn't get nervous anymore but just excited to perform to new audiences.
"I realised things always go better when you are not complacent, but you just don't really care," he said.
"I love getting new fans though like when people see my clips on the Internet back when I started and say we might go see him for the first time."
While he touches on some serious subjects, Heath said laughs are still the priority of the show.
"People should expect lots of jokes as the comedy comes first for me and then if there is any message or some type of life advice that comes second," he said.
"I make fun of a few topics that people are uptight about so it's a bit of catharsis and, after the summer everyone has had, people just need a bloody night off."
In a world full of noise and hysteria fuelled by snowflakes and trolls, Heath Franklin's Chopper will order silence and entertain all night long, so don't miss this hilarious foul-mouthed show.
Heath Franklin will be on at the EVAN Theatre in Penrith on Saturday, March 14 at 8pm. Tickets are from $35. To book, call 1300 PANTHERS or visit penrith.panthers.com.au.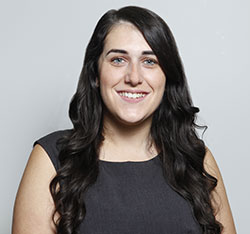 A graduate of Western Sydney University, Emily covers Local, State and Federal politics for the Weekender, as well as crime and general news.