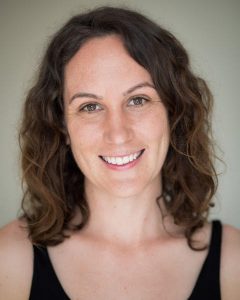 Katie Lees has been involved in performing arts since her childhood. Growing up in the Blue Mountains, drama and theatre played a big part in her life and has taken her around the world, on memorable and moving adventures.
Katie's experiences on stage have seen her visit India, United Kingdom, Italy, areas of eastern Europe and many more, largely driven by the opportunity to impart her passion and knowledge with others. During this journey of exploration and adventure, Katie has been able to share her love for performing arts with the many people she has worked with.
It is the opportunity to help inspire communities and to engage with people in difficult situations (such as working in refugee camps in Europe) that has kept Katie motivated, rather than the chase of celebrity status.
"I might not be walking the red carpet in Hollywood, but I think I would choose seeing someone's smiling face (who's lost a family member in Syria), and not ever get recognition for that," Katie said.
More recently, Katie has shifted to writing her own shows, which has provided a fresh energy and new perspective to her career. Her one-person show, 'Temporary' has featured in the Sydney and Adelaide Fringe Festival, whilst the more recent duo act, 'Hour of Power' has received rave reviews from within the industry.
Katie is determined to continue learning and developing as a performer and this refined focus is dedicated on working high quality and more meaningful projects.
"(When working multiple projects) You're having to give up a lot of time and energy into other projects," Katie said.
"It's actually better to have fewer things going, of better quality, or that you're more connected to rather than just saying 'yeah, I'll be in that (performance')."