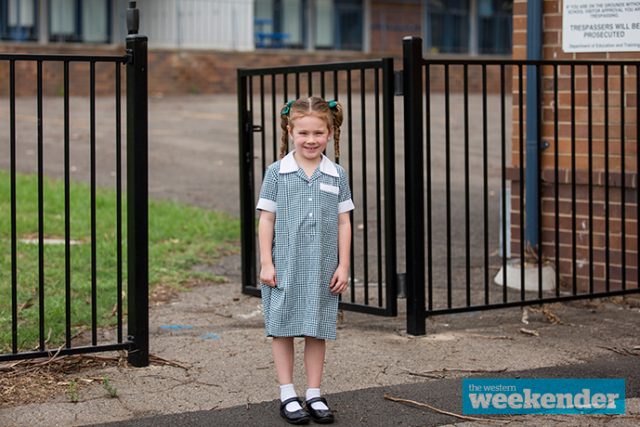 More parents than ever have enrolled their kids in the public school system this semester.
The State Government is calling it a 'once in a lifetime' spike in enrolments, as 497,000 primary school students and 318,000 high school students are enrolled for the year across the state.
It is the first spike in more than 30 years, due to a major increase in the school-aged population. But a growing faith in the public schooling system or the rising costs of living may also be contributing factors, say some local parents.
Londonderry resident Sarah Thorp said her daughter, Penelope, has been thriving in the public system since switching from a Catholic school last year.
"The open learning meant there were 47 children to a classroom with two teachers, in her school now she's in a classroom of 18 with one teacher and two support teachers," she said.
"The facilities here are just fantastic despite the fact that the Catholic school was $2500 a year and this is only $60, so what are you paying for?"
Ms Thorp said gone are the days of the public schools stigma and said she is impressed by the opportunities on offer for her daughter.
As public schooling enrolments soar, Education Minister Sarah Mitchell said the Government must ensure they have the infrastructure to support these numbers.
"In 2020, we'll see a once-in-a-generation spike in school enrolments, so it is more important than ever to ensure that as a government, we continue to invest in world-class learning facilities," she said.
"In 2020, we're also going to see at least 839 new teachers and 49 new principals, so the work we're doing is about giving them the best environment to teach in as well."
However, despite the 130,000 extra students expected to be in NSW public schools by 2036, other local families say they are sticking with the Catholic and private systems.
St Marys resident Bec Rees said longer supervision hours, extracurricular opportunities and STEM focused lessons are what sold it for her.
"They teach from the same curriculum, however the learning opportunities at my daughter's school are quite larger and more varied than the public schools in our area," she said.
A graduate of Western Sydney University, Nicola Barton is a news journalist with the Western Weekender, primarily covering crime and politics.