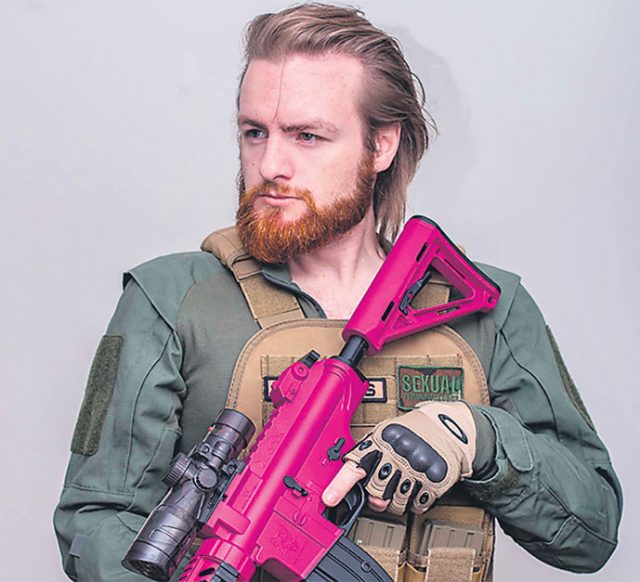 After a three year legal battle, the owner of the toy gun empire Armoured Heaven has finally been cleared of firearms charges.
The Weekender first reported on Brad Towner's story in March last year, where he detailed how a small change in the Firearms Act brought his entire life crashing down, ruining his marriage and draining him financially.
Mr Towner established his toy gun business in 2010 and began selling gel blasters in 2014.
After selling the gel blasters without trouble for seven years, everything changed in March 2017, when his business was raided, his stock seized and he was told he was facing potentially 14 years of imprisonment.
Since then Mr Towner has fought hard, refusing plea deals and pleading his innocence.
"It feels pretty great, I finally had a decent night's sleep and I don't have that dreading thought of 'is everything I'm fighting for a complete waste of time' because realistically I could be sentenced and go to jail," he said.
"We fought all the way through, we didn't bail out, we struck to our convictions and we pushed forward out of pure perseverance.
"Now it's time to recover, the financial burden has been a lot, we only just made it."
Mr Towner was being charged with possession of three or more firearms, possess unauthorised firearms, possess ammunition without holding a license, permit or authority, possess or use a prohibited weapon without a permit and carry on activities of firearm dealer without being licensed.
As a result, he was forced to refund $40,000 worth of stock including postage and had $30,000 – $50,000 value of stock seized.
He has now applied for this stock to be returned.
As it stands the NSW law states that gel blasters are classified as an airgun or firearm and that gel balls are classified as ammunition.
Mr Towner has since moved from Penrith to Queensland, which does not uphold these regulations, so he can begin to financially recover and continue to rebuild his toy empire to its former glory.
A graduate of Western Sydney University, Nicola Barton is a news journalist with the Western Weekender, primarily covering crime and politics.