They say true love is ageless and that is most certainly the case for this special Emu Plains couple.
Brian Moss, 93, and his wife Violet, 83, live together at the residential aged-care facility at Uniting Edinglassie, where their room is filled with photographs and memories of their time spent together.
Now married for 18 years, the pair first met when playing a game of Euchre and after both having previous marriages, said they knew from the first time they met each other that they had something invaluable.
"He said it looked like it was going to rain and offered to drive me home and I agreed," Mrs Moss said.
"He met my mum then, they got along really well and I knew it was his birthday coming up so after that I rang him and he asked me to a meal.
"I had the most wonderful time."
Five weeks later, Mr Moss proposed.
"We were making up for lost time, you see," Mr Moss said.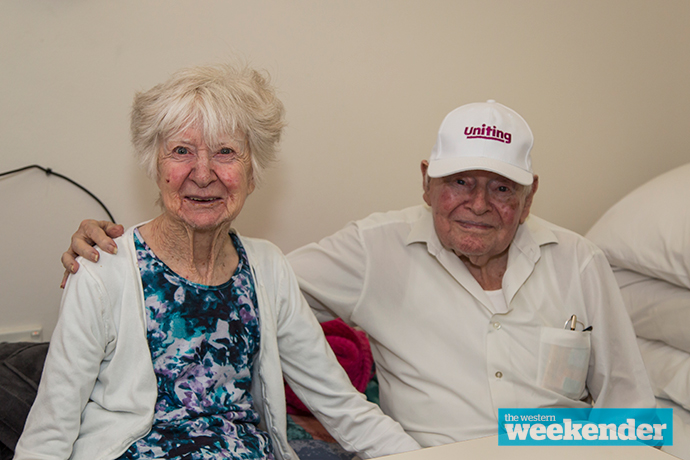 "He is a good husband and I wish I met him sooner but it was meant to be, I really thought 'that's it' after my past marriages," Mrs Moss added.
Now the pair share a room at the facility and in their spare time enjoy watching soccer and tennis on the television, going on day trips and, most importantly, having a cup of tea or coffee.
"We just love being with each other and talking to each other," Mrs Moss said.
"We are very lucky to be here together," Mr Moss added.
This Valentine's Day the love birds will be attending a special Seniors Ball put on by Uniting at Rosehill Gardens.
They will be joined by Uniting clients from across the state for a fun circus-themed day filled with performers, carnival games and live music.
Mrs Moss said the secret to a long marriage is being happy, not waking up cranky and not arguing.
Mr Moss agreed and said in their 18 years of marriage they've never had a fight.
A graduate of Western Sydney University, Nicola Barton is a news journalist with the Western Weekender, primarily covering crime and politics.