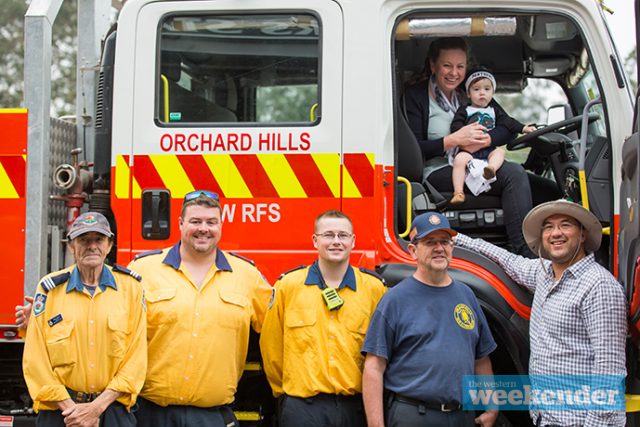 The community has come together following what has been a devastating fire season across the country, as local fundraising initiatives showcase true Aussie mateship.
NSW SES Penrith Unit volunteer, Sally Suckling is one of many who organised drives in the region.
Having volunteered since she was eight-years-old for a range of organisations, she has been involved in multiple bushfire events over her lifetime.
"This time around I could really see people wanted to help but they weren't donating the things that were required and were inundating stations with items that they didn't need," she said.
"It was great to see so many wanting to help but they just needed someone to help organise the logistics around that."
Ms Suckling started a Facebook group, which initially involved providing hampers, Coles gift cards or even mowing people's lawns to ensure volunteers' families at home had the support they needed.
"Volunteers are very proud people and they will do whatever they can regardless of what effects this has on themselves and their families," Ms Suckling said.
But that quickly expanded, as they began collaborating with local not-for-profits, businesses and the community to help individual volunteers, entire brigades and people who had been evacuated.
Those wishing to help out can join the the 'Western Sydney Help a Fire Volunteer' Facebook group.
Ms Suckling was also involved in helping Mogo Zoo with former Lindsay MP, Emma Husar.
After the first fire front came through, the zoo was impacted but the animals were thankfully saved.
As a second fire front was approaching, fear was running high as they were stranded without water or fire extinguishers to defend themselves.
Within the next seven hours, Ms Suckling and Ms Husar organised for 120 fire extinguishers, 100 fire blankets as well as water and other items to be sent to the zoo.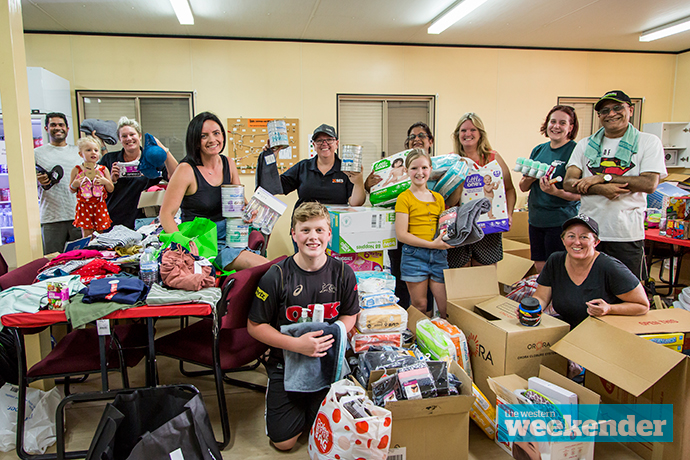 Ms Husar also started a GoFundMe campaign for the zoo that has garnered over $90,000.
Lindsay MP, Melissa McIntosh has also started the Community Care Kit collection drive in partnership with Hawkesbury City Councillor Sarah Richards and the Mountains Combined Chambers and Community's Jo Bromilow.
"We have been very fortunate so far this fire season, and we want to help our fellow Australians," Ms McIntosh said.
Three kits are being packed at Ms McIntosh's office over the coming weeks including home kits, school kits and firies energy snack kits.
For people who would like to make a donation, a list of items for the kits is available online on Facebook at Melissa McIntosh MP or from Ms McIntosh's office on 4722 0600. Items can be dropped off at Ms McIntosh's office at 331 High Street.
A number of fundraising events have taken off around the community including a huge effort from the Penrith Panthers at their open training session last Saturday.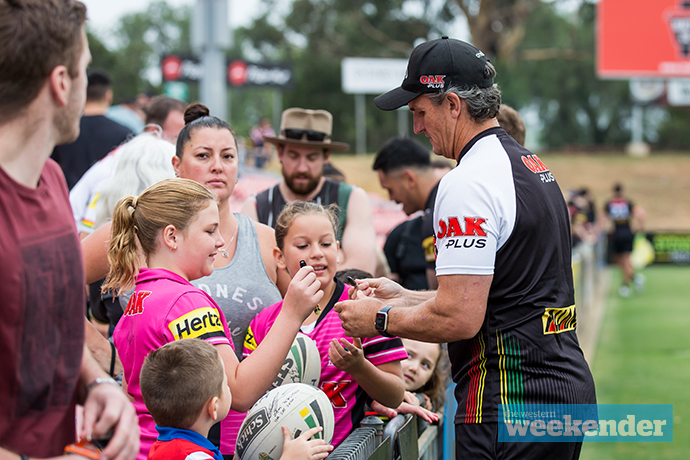 This included fundraising games, signing sessions, rides and a barbeque. The amount raised is set to be announced later this month.
Other upcoming events include a charity lunch to be held on Friday, January 17 at the Jamison Hotel, organised by Our Community Cares.
The Penrith Paceway is also hosting an Aussie Themed Charity Night event on Saturday, January 25 from 6pm-9pm.
A host of other local businesses ran fundraisers, or offered support to those fighting the fires, including OnePointHealth which held free appointments for Rural Fire Service volunteers.
A graduate of Western Sydney University, Nicola Barton is a news journalist with the Western Weekender, primarily covering crime and politics.