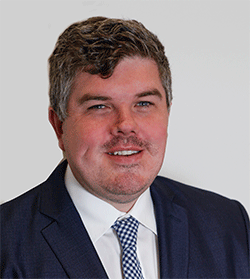 Since our last edition was published around a month ago, we have watched our nation become gripped by a bushfire crisis – shock and devastation far and wide and images that will haunt us forever.
We've also seen an incredible, almost unprecedented response from the Australian community, which has been the shining light of this tragedy.
But much of the conversation during the bushfire emergency has been about politics, and about one man in particular.
It's safe to say the honeymoon is over for Prime Minister Scott Morrison.
All of the drama started with the Morrison family's holiday to Hawaii before Christmas.
I still don't have any major drama with the fact that the Prime Minister was away – I understand the optics, but at the time the State Government and the Rural Fire Service were handling the situation well, and any involvement from Morrison would have been nothing more than an annoyance.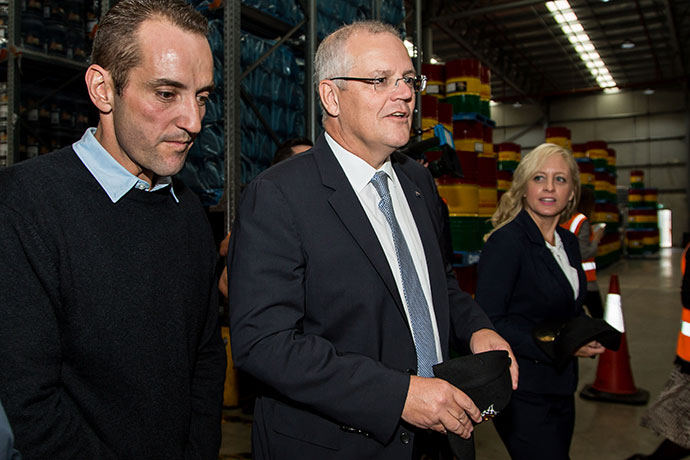 I'm far from convinced that those who have been so critical of Morrison for taking his trip to Hawaii would have been any happier with the PM if he was on the ground. The criticism would have shifted, but still existed.
It is when Morrison returned from holidays, and when the Federal Government started to have some involvement in the crisis response, that things really went bad for 'the miracle man'.
While some of the criticism of Morrison these past few weeks has been unfair, there is no doubt the situation has exposed serious questions over his leadership credentials.
Everywhere he turned, drama followed.
Forced handshakes, weird press conferences, awkward encounters with locals, a highly inappropriate PR video at the height of the crisis… the list of problems grew and grew by the day.
Perhaps the worst encounter came on Kangaroo Island, when Morrison appeared to be unaware that two people had died, and then tried to claim he was talking about firefighters, not residents.
What Prime Minister visits a disaster zone and isn't fully across the fact that people had lost their lives?
It was a telling moment.
Morrison is in trouble, as the latest polls confirmed earlier this week.
He risks forever being remembered as the Prime Minister who was on the beach while Australia burned, and for his below par handling of the crisis once he was home. It is something he may never recover from.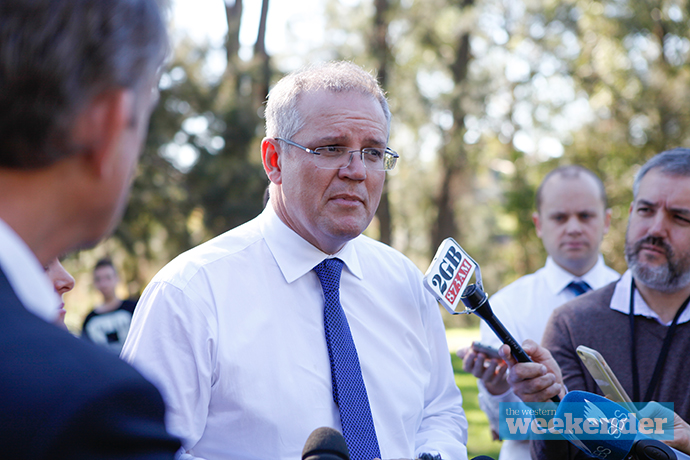 History will show that the Federal Government's response to the bushfire crisis was actually very decent, and in some cases unprecedented.
But the disaster became about Morrison, and individuals don't necessarily recover in history's eyes as well as governments themselves.
That's not to suggest there will be any sudden moves against Morrison. Despite the howls of protests and the diatribe being vomited on Twitter, we're not about to have a leadership spill.
It will however put Morrison on the back foot, and whatever plan he had over the next two and a half years leading into the next Federal Election will need to be dramatically altered.
He will spend a bulk of that time trying to win back the Australian public.
This week, he started that process by hinting that he'd support a Royal Commission into the bushfire crisis.
It is proof that Morrison is still in PR mode. He knows those are big words, often applauded by the various sectors involved and the community, but he also knows it allows him to deflect, and answer tough questions with, "these are matters for the Royal Commission".
Surely between the State and Federal Governments, the RFS, Fire and Rescue NSW and all the relevant agencies, we know what needs to be done. We don't need a Royal Commission to tell us what we already know.
What we do need is some serious balance moving forward. Unfortunately, we've lost that in the midst of this crisis.
Suggestions that climate change was solely responsible for the bushfires is as ludicrous as suggestions it played no part at all. Unfortunately, there seems to be a lack of sensible middle here.
Once the emotion settles, hopefully we can find a measured long-term response.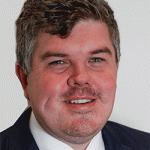 Troy Dodds is the Weekender's Managing Editor and Senior Writer. He has more than 15 years experience as a journalist, working with some of Australia's leading media organisations.