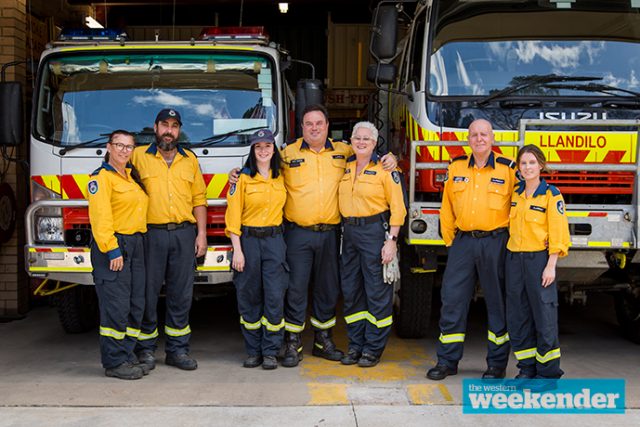 Meet the brave Penrith volunteers who put their households on pause to go and fight fires with those who mean the most to them – their families.
You could say it's in the name for the Burns family, who have passed their passion for firefighting on from generation to generation.
Youngest family member, 21-year-old Madi, said she and her two brothers, Ben and Tom, knew from a young age that they wanted to volunteer just like their father, Rick, who is Captain of the Llandilo Rural Fire Brigade, spanning almost 30 years of service as a volunteer.
Once the kids grew up, mum Danielle also chose to join and is now the brigade's secretary and an active member.
While her two brothers are now serving as soldiers in the Australian Army, Madi and her parents were one of many firefighting families battling the blazes this season.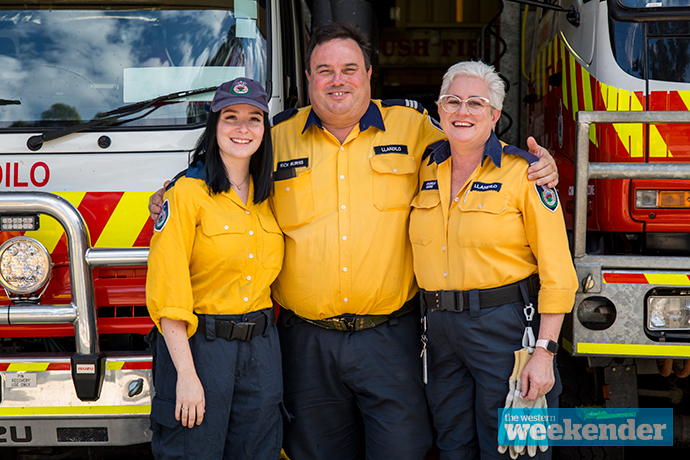 "We all grieved through loss and tragedy this season and worked through our emotions together to ultimately focus on getting the job done," Madi told the Weekender.
The family completed a number of rotations throughout the Gosper's Mountain fire, Green Wattle Creek fire, Erskine Creek fire and Southern Highlands fires, as well as locally, for shifts ranging anywhere from eight to 12 hours.
After the tragic deaths this season, the family had to make the tough decision of travelling in separate trucks, in the unlikely event that theirs was impacted.
Like the Burns', Penrith couple Josh and Pip Smith are too a firefighting household in the Llandilo team and actually met each other on the job.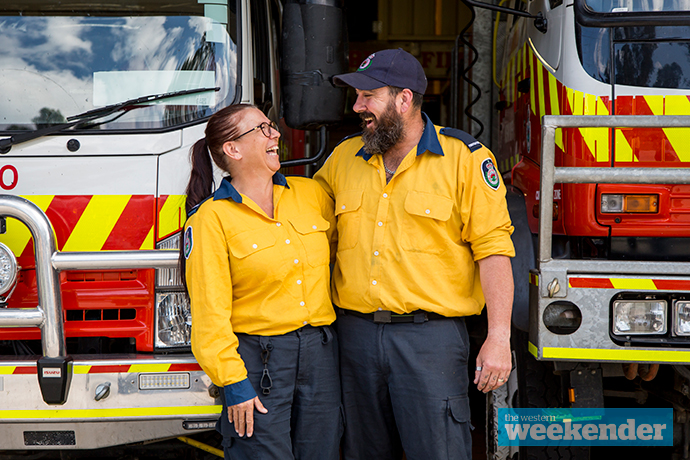 "I don't really get worried when I'm not around her on the fireground, I trust her skills and I trust everyone else in our brigade to keep each other safe," Mr Smith said.
Llandilo Brigade Deputy Captain Pearce Denten and his granddaughter Ashlee Denton share a special bond over their firefighting duties.
"It's great to work as a family as we adopt the RFS buddy system and look after one another," Ms Denton said.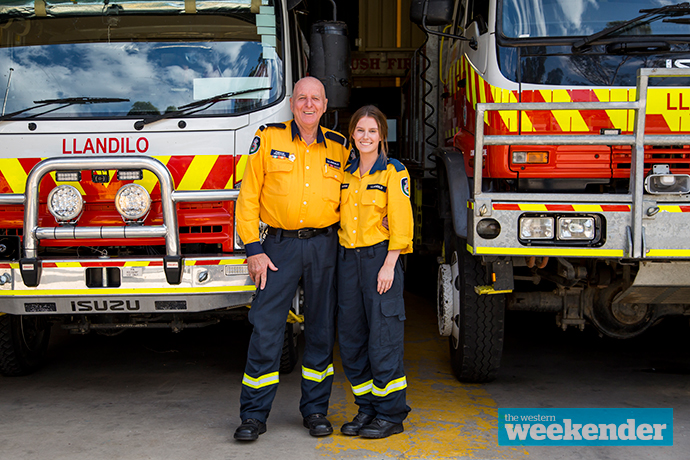 While most of the families said their workplaces have been very accommodating and flexible over the season, for those in local brigades and across the country suffering from pay sacrifices, help is in sight as the State and Federal Governments offer loss of income payments for eligible applicants.
For more information, visit bit.ly/2TGvMFI.
A graduate of Western Sydney University, Nicola Barton is a news journalist with the Western Weekender, primarily covering crime and politics.