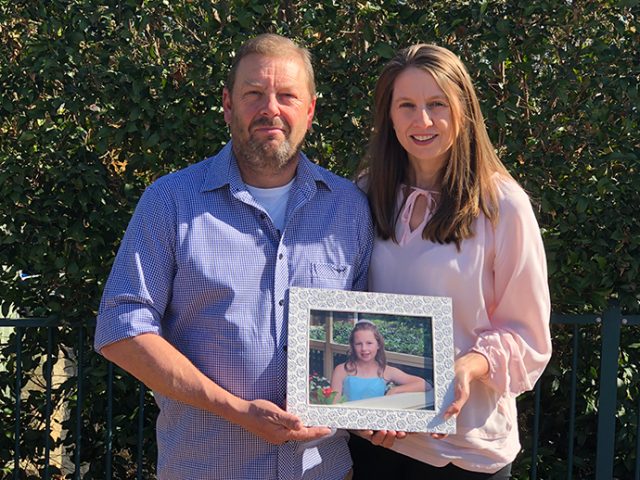 A Cranebrook family will feature in a new eBook by national children's cancer charity Redkite, which celebrates the humble loaf of bread for the major role it plays in supporting children and young people with cancer.
Karl, Olivia and Brooke Fretwell were chosen to feature in For The Love Of Bread, which recognises the partnership Redkite has with Coles, where five cents from the sale of specially marked loaves of Coles Own Brand bread is donated to the charity.
To date, sales of Coles Own Brand bread have helped to raise more than $22 million for Redkite, enabling practical support to thousands of families living through the upheaval of their child's cancer – from supplying fuel and grocery vouchers to covering the cost of essential household bills.
For The Love Of Bread features 22 feel-good sandwiches, with contributions from families who have received Redkite's support as well as recipes from famous faces, including media personalities Yvie Jones, Wayne Mott and Tom Walsh.
Karl Fretwell said he was delighted to contribute the family's Club Sandwich and Special Toastie recipes to the eBook, after receiving financial and emotional support from Redkite following their daughter Brooke's cancer diagnosis.
"When Brooke was just two-years-old, we came face to face with a neurosurgeon who told us she had a brain tumour, with just two to five years to live. That moment changed the direction of our family forever," he said.
"Over the next 13 years, Brooke was diagnosed three times before losing her battle at 15.
"There is nothing in this world that can prepare you for that rollercoaster of a journey; no matter how long you're on the ride, it never gets easier.
"Luckily, our Redkite Social Worker was with us every step of the way. They were a shoulder to lean on when we needed someone to talk to, and a helping hand whenever we were feeling down."
With Brooke's passing, Mr Fretwell said he and his wife Olivia are now ready to move into the next phase of their life, with the goal of raising awareness of the disease that took their daughter.
"As your kids go to school, we ask that you use Coles Own Brand bread and try making one of Brooke's special sandwiches for lunch in celebration of Redkite and the work they do to support families just like ours," he said.
To download the free For The Love Of Bread eBook or support Redkite, visit www.sandwich4redkite.org.au.