A cemetery at Wallacia Golf Club is back on the drawing board.
Less than six months after its initial development application (DA) for a $24 million memorial park was snuffed out by the Greater Sydney Commission, sparking major celebrations from locals, the Catholic Metropolitan Cemeteries Trust has taken a second bite at the cherry.
The $25 million amended DA, lodged with Penrith City Council last month, would see the golf course reconfigured into nine holes, making way for 27,000 burial plots, a chapel plus administration building.
Additions and alterations would also be undertaken to the existing Wallacia Golf Club.
The original plans involved creating 60,000 burial plots over the next 50 years.
Plans for a cemetery on the site have been strongly opposed by locals for years, with Mulgoa MP Tanya Davies also taking up the fight.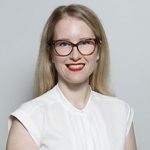 Alena Higgins is the Weekender's Senior News Reporter, primarily covering courts and Council issues.