Independent Candidate Sue Day has confirmed she will throw her hat in the ring at this September's Local Government Election.
Ms Day contested Penrith Council's 2016 election and 2018 South Ward by-election, and will be hoping this year's election represents third time lucky.
Despite falling short to Liberal Councillor Brian Cartwright in 2018, Ms Day has maintained her voice within the community, advocating for a number of local issues, particularly those surrounding overdevelopment.
Ms Day told the Weekender the results from the previous elections merely made her double her efforts to represent the local community.
"All the way through, I have continued to work hard to make sure local residents' voices are heard on matters that impact their everyday lives and their neighbourhoods," she said.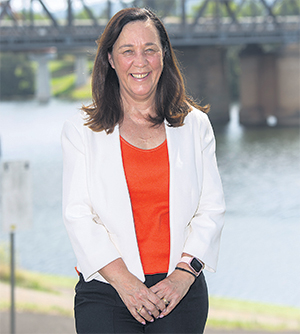 "I believe, more so than ever before, Penrith needs independent representation."
Issues that Ms Day is particularly passionate about include the proposed cemetery at Wallacia Golf Club, overdevelopment, congestion and parking.
"Congestion is increasing, local planning decisions often make little sense and parking can be a nightmare, we can do much better," she said.
"We need a representative that works for the people of Penrith, someone who holds the same belief in community and values that everyone in Penrith shares.
"I firmly believe I can be that representative, as an Independent candidate, I will listen and be open-minded to all of the ideas and concerns of the Penrith people."
Ms Day secured 9,727 votes at the 2018 South Ward by-election, falling just short to Labor candidate Liam Rankine, who secured 9,993 and Cr Cartwright, who achieved 10,818.
She believes residents will be looking for an alternative to the major parties this time around.
"Many residents feel totally dissatisfied with the representation provided by the major parties, especially when you look at the way growth and development has been managed over the last decade or so," she said.
The Penrith Council Local Government Election will be held on Saturday, September 12.
A graduate of Western Sydney University, Nicola Barton is a news journalist with the Western Weekender, primarily covering crime and politics.