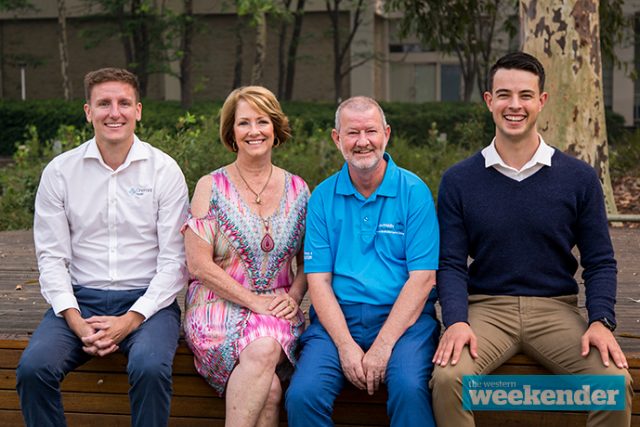 Throughout high school, students are told successful futures are created off the back of three things – passion, hard work and good grades.
After the completion of HSC exams, anticipation has been building for next week's big ATAR reveal but for others, the dread and anxiety is in full overdrive.
However, some of Penrith's most successful politicians, business people, artists and sports people are living proof that success can be found without the HSC.
Despite not getting the grades he needed to get into university, OnePointHealth CEO Michael Todd has never let that hold him back.
Enrolling in a Diploma of Business at TAFE NSW, he was accepted into a Bachelor of Business (Marketing) at Western Sydney University after one year of studies, both kick-starting his successful career.
"I speak to a lot to senior students every year through some great community organisations giving careers advice and telling them about my story and it always opens them up to understanding that there are other options," he said.
"It's all about attitude and belief, instil that in yourself as early as possible and you will succeed."
Former Penrith Mayors Councillor John Thain and Deputy Mayor Karen McKeown both left school during or before Year 10.
"I had no idea what I wanted to do but you'll try and learn so many different things throughout your career, the HSC is only the start of a long marathon," Cr Thain said.
Cr McKeown left school in Year 9 due to her family's financial struggles. She didn't return to study at TAFE until after having children and then went on to university at 35-years-old.
"If you don't get the mark you're striving for, as long as you put yourself out there opportunities will arise," she said.
23-year-old Aiden Williams said he realised after school that he didn't need university to be successful, looking straight to TAFE NSW Nepean where he completed a Diploma of Photography and Photo Imaging.
His work has gone on to be featured on the cover of National Geographic magazine as well as travelling the world shooting for big-name clients including Cirque Du Soleil, Canon, Getty Images and Yahoo.
"If you love something and have a dream, don't let anyone's opinion or doubts stop you," Mr Williams said.
The group wished this year's graduating class the best of luck and encouraged them to remain optimistic about their futures.
HSC results will be released on Tuesday, December 17.
A graduate of Western Sydney University, Nicola Barton is a news journalist with the Western Weekender, primarily covering crime and politics.