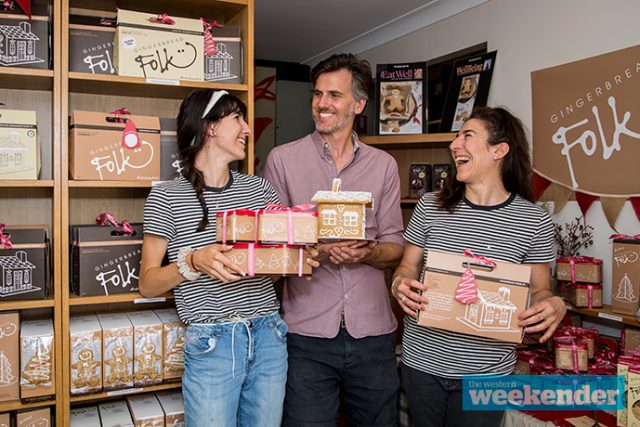 You can't have Christmas without some gingerbread and the team at Gingerbread Folk are baking up a storm at their local factory in Emu Plains for the festive season.
They are giving the community a chance to buy directly from their warehouse Door Sale until Saturday, December 14.
Owners Karen Sharman and Dominic Mason founded the business 20 years ago and told the Weekender they were inspired to make a beautiful product and give back.
"I was working as an architect and my husband, Dom, as a marine biologist, but we cut ties with Sydney and set off on a road trip around Australia and saw life from a different perspective," Ms Sharman said.
"I decided to take my interest in baking and thought of a business plan where it wasn't just about making money but building an ethical and sustainable business."
Moving their solar panel powered factory to Emu Plains a few years ago, the business has continued to grow, with Christmas being their busiest time.
"Christmas is huge for us. We start planning in February, as we supply around 20,000 gingerbread house kits to 500 groups such as churches and schools around the country," Ms Sharman said.
"We also sell individual cookies, gift boxes and Christmas tree kits, which come in traditional, chocolate and gluten-free gingerbread, which are all vegan, palm oil, nut and additive free and wrapped in compostable wrappers."
Ms Sharman said the family business loves to give back and remind people to not get caught up in the craziness of Christmas.
"We donate to charities like Starlight Foundation and Mama Lana's because we believe it is important to give back during the festive season," she said.
"We do love meeting the locals though from the Penrith Valley community and seeing the joy that our products bring in bringing people together."
Gingerbread Folk will be selling direct to the public until stocks last on Saturday, December 14.
For more information, call 4739 0950 or head online and visit www.facebook.com/gingerbreadfolk.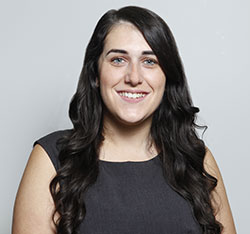 A graduate of Western Sydney University, Emily covers general news and politics for the Weekender.