A former Glenmore Park teacher has pleaded guilty to having sex with one of his female students.
Gavin Duncan, 32, pleaded guilty last Friday to multiple counts of sexual intercourse with the 17-year-old while under his care.
The offences, which carry a maximum of four years in jail, occurred in Glenmore Park on three separate occasions between June 9 and July 1, 2018.
At the time Duncan was working as a maths teacher at Katoomba High School.
He previously held positions at Glenmore Park High School and Blaxland High School but has since been blacklisted by the NSW Department of Education.
Duncan, of Glenmore Park, will now appear before Penrith District Court early next year where he will be arraigned and given a sentence date.
He has also consented to a two-year AVO preventing him from contacting or going near the complainant.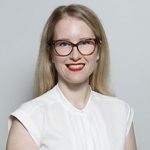 Alena Higgins is the Weekender's Senior News Reporter, primarily covering courts and Council issues.