Lah-Lah, Australia's premier band for young children performing original Australian songs influenced by a diverse palette of musical genres, is coming to Panthers.
11 years on, Lah-Lah has proven to be a hit with families with its annual national tour and international broadcast platform. The cast are all leading musicians and performers in their own right and each has their own adorably quirky character in the band.
Seen daily on ABC KIDS and ABC iView, in their brand new show 'Lah-Lah's Stripy Sock Club', Lah-Lah introduces kids to music and musical instruments. Now is the chance for children to enjoy them up close and 100 per cent live in their concert.
Every Lah-Lah show includes a free full cast meet and greet session after the show, so don't miss the chance to see the band, touch and try the real musical instruments, have your photo taken with the stars, and collect their autographs which is all included in the ticket.
Lah-Lah's Big Live Band will be on at the EVAN Theatre in Penrith on Saturday, January 11 at 10.30am. Tickets are $29.90. To book or for more information, call 1800 PANTHERS or visit penrithpanthers.com.au.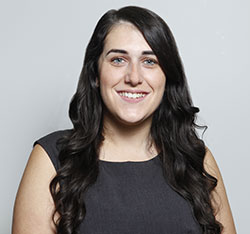 A graduate of Western Sydney University, Emily covers community news and entertainment for the Western Weekender.