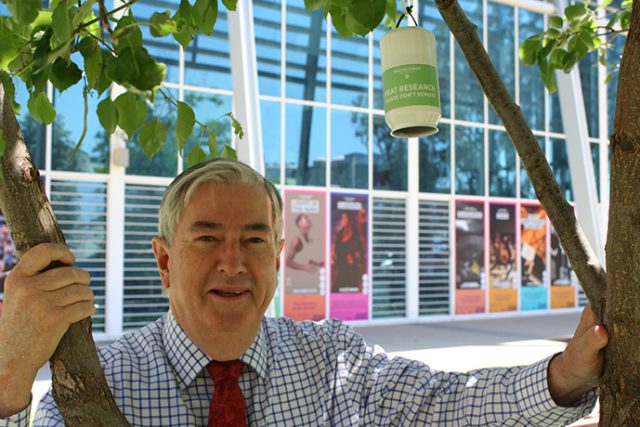 An unprecedented range of measures will take place in Penrith over summer as officials work on plans to 'Cool the City'.
"Penrith City Council is committed to tackling urban heat through innovation to ensure we maintain the sought-after liveability of our City," said Penrith Mayor Ross Fowler, as part of a special Cooling The City feature to appear in The Western Weekender's print edition on Friday.
"Penrith's heat is well known across the Sydney metropolitan area, so residents know first-hand about the challenges of keeping cool.
"Last summer, we experienced 15 days above 36 degrees and on January 7 2018, Penrith recorded its highest temperature ever of 47.3 degrees, attracting international attention for being the hottest place in the world.
"The solution to Cooling our City is not simple or fast and is best achieved through collaboration between industry, government and the community.
"Our buildings, developments and open spaces must therefore all contribute to a cooler environment to ensure Penrith remains a destination of choice and enjoyable for our residents, workers and visitors.
"Penrith Council is delivering a range of projects this summer to lead the way in finding smart solutions to help tackle urban heat. Our community needs leadership and considered action to address urban heat and Council is committed to delivering this."
Heat sensor data paves the way
We already know Penrith is hot, so what difference does heat sensor data make?
All the difference in the world when it comes to improving future liveability, because it enables Council to prioritise its advocacy efforts and achieve better decision making outcomes, says Penrith Mayor, Ross Fowler OAM.
"At present, the only official heat indicator we have locally is the Bureau of Meteorology weather station at Penrith Lakes, which is simply not an accurate indication of urban heat in Penrith's CBD," he said.
"We need accurate new heat data for our City to make the business case for change to industry, and especially to developers. That's why we are partnering with Western Sydney University to gather new heat information from 120 sensors right across the Penrith Council area," he added.
The heat sensors are currently being installed across varied urban areas within the region and will collect Penrith heat data throughout the summer months.
"Using a tiny thermometer inside, the sensors will gather heat data in high density urban areas, as well as green canopy areas, to provide insights on how urban development impacts heat," said Penrith Council General Manager, Warwick Winn.
"We know anecdotally there is a difference between temperatures in different areas in the City, but we don't really know how much they vary.
"Collecting this data will provide accurate new information with a scientific basis to inform and influence our future decision making for the City.
"If we continue to build the same way tomorrow as we do now, without considering urban heat factors, we are locking ourselves into high heat for the coming decades, so that's why the data matters."
According to Western Sydney University, temperatures across Penrith are likely to vary wildly, in some areas by more than 10 degrees compared to the "official" temperature of Penrith.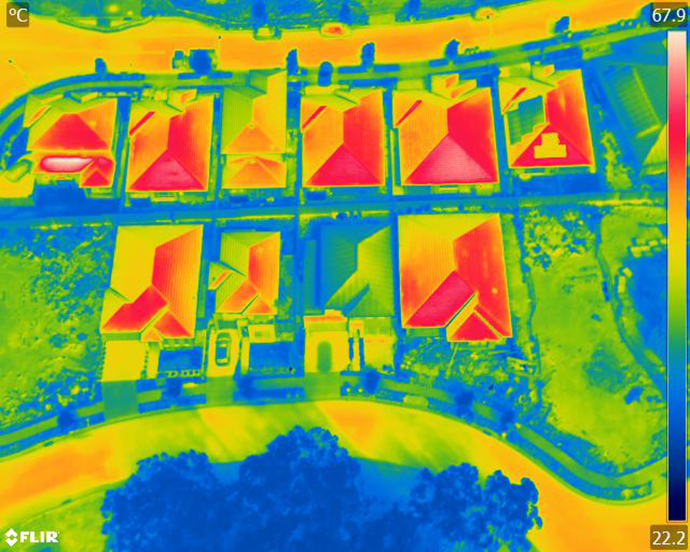 Dr Sebastian Pfautsch, who is leading the study for Council, says that tree canopies and reflective surfaces can help reduce the temperatures at ground level by as much as two degrees on a sweltering summer day.
Planting trees is obviously important, and a core part of Council's existing work, but it is only part of the solution to the complex problem of urban heat.
"We know from research we have already done in Parramatta, Cumberland and Campbelltown last summer, that tracking the microclimates of specific suburbs reveals they are exposed to far more extreme heat than the Bureau of Meteorology recorded," said Dr Pfautsch.
"The process of developing western Sydney contributes massively to heat. By converting open, green surfaces to impermeable ones made from bitumen or concrete we reduce the capacity of water seeping into the soil and evaporating from it, whereby it cools the air.
"Bitumen actually soaks up the sun's energy and re-radiates it long after the sun goes down.
"This leaves our suburbs hotter during the night."
Dr Pfautsch said that the data from the new sensors in Penrith will contribute significantly to a more meaningful picture about urban heat trends across Western Sydney.
Leading minds come together
To come up with the best solutions to Sydney's urban heat dilemma, you need to bring great minds together, says Penrith Mayor, Ross Fowler OAM.
"That's why in 2020 we are bringing together key stakeholders and leading professionals responsible for planning and building, to our City for a Heat Summit in the form of a Masterclass event, right here in Penrith," he said.
"We will explore initiatives to create cooler urban spaces, present the business case for greener development and explore innovative heat reduction strategies that can be applied to not only western Sydney, but across any major metropolitan city."
The event will be held on February 18 at the Joan Sutherland Performing Arts Centre.
According to Penrith Council General Manager, Warwick Winn, the Cooling the City Masterclass was developed as a result of Councillor concerns arising from community feedback on the impact of urban heat for Penrith and our city's future liveability.
"We know it's hot in Penrith during summer and only set to get hotter," he said.
"We have developed a Masterclass program that delivers international perspectives and allows built environment professionals to hear from National experts, as well as see leading case studies and research in action. We will also include an exhibition for leaders in this space to showcase their successful urban heat solutions for others to learn from."
Dr Josh Byrne from ABC's 'Gardening Australia', who is an Environmental Scientist based in Perth, will be a keynote speaker at the event.
"Perth has some great examples of urban development where an integrated approach to energy, water and landscaping is being tested. There's some great learnings coming from these projects and I see Penrith Council's Masterclass as a terrific opportunity to share these, and to discuss how these ideas can be applied locally," said Dr Byrne.
Smart design is a key moving forward
Penrith Council's free Community Talk, Homes and Heat: Innovative Design, Building and Retrofit Solutions, on February 18 is a 'must attend' for any resident looking for smart solutions to reducing heat in their home, says Penrith City Mayor, Councillor Ross Fowler.
"This forum will provide people with practical information about how the right changes can minimise the effect of heat on their households," he explained.
"With the help of experts, we will showcase how sustainable design and architecture concepts can be realistically adapted to help western Sydney people better cope with summer heat."
According to Penrith Council General Manager, Warwick Winn, guest speakers will include Dr Josh Byrne from the ABC's 'Gardening Australia' who has built a 10 star NatHERs rated home, local Blue Mountains sustainable architect Mark Davis, and local resident, Nevin Sweeney, President of Permaculture Sydney West.
"We are delighted to bring speakers of this calibre to talk about what's possible when building a new home, as well as to look at what can be done to retrofit existing homes," Mr Winn said.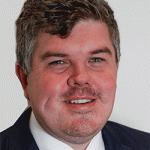 Troy Dodds is the Weekender's Managing Editor and Senior Writer. He has more than 15 years experience as a journalist, working with some of Australia's leading media organisations.