A Glenmore Park sex offender has pleaded guilty to crimes against children as well as grooming a fictitious boy online.
Michael Slegers, 59, will be sentenced next year at Penrith District Court after pleading guilty earlier this month.
He did not appear on screen when his lawyer mentioned his case at Penrith District Court last Friday.
The matter was set down for sentence in March and a full sentencing assessment report was ordered.
Slegers was arrested and bail refused on January 17 after he began engaging in sexually explicit conversations with Child Abuse and Sex Crime Squad detectives posing as a 10-year-old boy online.
Three months later, he was hit with fresh charges against real minors.
These related to using a carriage service to groom a 10-year-old boy for sexual activity, as well as committing common assault against a boy, aged 14.
Both sets of offending occurred at Glenmore Park between November 2, 2018 and January 19, 2019, court documents show.
During his bail application earlier this year, the court heard Slegers lived alone and had no prior criminal record.
The prosecutor said Slegers had admitted to accessing various sites and video games used by children, and claimed this enabled him to "facilitate contact" with potential victims.
Slegers, who remains bail refused, faces up to 12 years jail.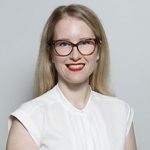 Alena Higgins is the Weekender's Senior News Reporter, primarily covering courts and Council issues.