The first sod has been turned on the future Nepean Health Hub. The $50 million 'one-stop-shop' will be adjacent to the $1 billion redevelopment of the public hospital.
Cornerstone Building Developments Director Simon Heazlewood said the project will be a healthy economic injection into the construction and medical industries in Penrith.
"This project will initially generate around $40 million to the local economy with an estimated flow-on effect of a further $80 million injected into the economy during the construction phase," he said.
"Around 60 jobs will be generated on site each day during the peak of construction, with a further 120 full-time employees in the health sector once it is complete."
The first sod turn is also expected to generate further interest from businesses inquiring about occupying the remaining floors and spaces available.
"The Nepean Health Hub is offering six levels of flexible tenancies for lease or purchase and plenty of room to park," Mr Heazlewood said.
"Before we build up, we will build three levels of basement car parking which will accommodate 190 cars, but people will also be able to park directly opposite the building at the new multi-level car park."
Positioned close to the Penrith CBD and the public hospital, Mr Heazlewood said there is a real need for the hub.
"The public hospital redevelopment will have a new and expanded emergency department, 12 new operating theatres and a new Neonatal Intensive Care Unit," he said.
"But there is a real need to deliver services like women's health, skin clinics and diagnostic imaging along with specialist fields including orthopaedics and gastroenterology."
Mr Heazlewood said it is exciting news for the region and the growing demands of health care needs within the community.
"Medical researcher Greg Hardes has found with Nepean that the number of private, same-day admissions are expected to grow by 57 per cent over the next 14 years," he said.
"It will be an amazing opportunity for collaboration between clinicians… to enable superior patient health care outcomes."
The Hub is expected to open by mid-2021.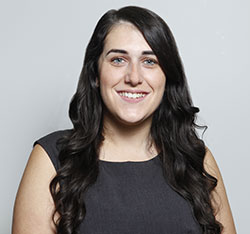 A graduate of Western Sydney University, Emily covers general news and politics for the Weekender.