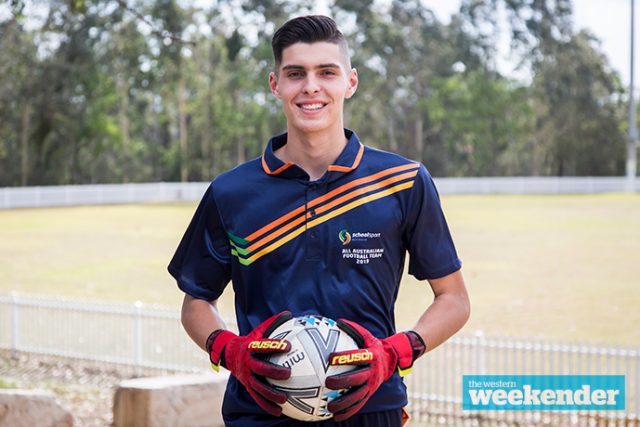 With one of the best goalkeepers Australia has ever produced in his corner, Glenmore Park teenager Patrick Beach is destined for great things.
The 16-year-old is not only trained by former Socceroos and Wanderers keeper Ante Covic on a regular basis, but he's also about to embark on his first tour of the United Kingdom representing the Australian Schoolboys football team.
Patrick will travel to the UK in January for three weeks, taking on teams from England, Ireland, Wales, Northern Ireland, as well as some of England's top school Academy sides.
The Year 11 Westfield Sports High student was selected to represent his country for the first time after he successfully captained the NSW All Schools Boys U16s team to Championship glory at the Australian National Schoolboys Football Championships in Queensland.
With a dream of one day playing professionally in England, Patrick said he cannot wait to play for Australia on the other side of the world.
"I can't believe I'll be wearing the green and gold over in England where anything can happen," he told the Weekender.
"England is where I want to play when I'm older, so this will be a good first step to a professional level."
Patrick began playing football in Glenmore Park as a four-year-old and hasn't stopped since. He said he's played in every position on the park but didn't realise how much he loved goalkeeping until he was thrown in the deep-end as a 13-year-old.
Patrick said he gets the same feeling saving goals like strikers do scoring them.
"People want the glory, they want to be remembered for scoring goals but goalkeeping is such an important position as well," he said.
"It's one of those positions that is very tough on you mentally but if you can stay mentally strong you will do well at it."
With numerous A-League clubs chasing him down to be part of their Youth League rosters, Patrick has opted to remain with National Premier League 1 club Marconi where he gets to train under the guidance of former Western Sydney goalkeeper Ante Covic.
Patrick Beach is the latest recipient of the Penrith Valley Sports Foundation Junior Sports Star Award, all thanks to St Marys Leagues Club.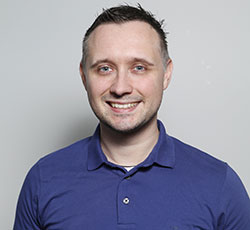 Nathan Taylor is the Weekender's Deputy Editor and Senior Sports Writer. He also compiles the weekly Chatter on the Box TV column. Nathan is an award-winning journalist, who has worked at the Weekender for a decade.