Get ready to party as Abstract Entertainment brings five of the best international '80s acts to Penrith.
The night full of '80s band mania will include Go West and Pseudo Echo in a show loaded with enough hits to satisfy even the most radical partygoers. A Flock of Seagulls, The Cutting Crew and Wang Chung will all join in for what promises to be the '80s night of the year.
Nick Feldman, who formed the British new wave band Wang Chung, told the Weekender the show is refreshing for these seasoned performers.
"Wang Chung and Cutting Crew sort of hybridise our two bands so we both appear live on stage together, so you get a lot of hits all in one performance," he said.
"It is entertaining for the audience and for us it's a fresh and interesting new way of doing it after all these years."
Known for their songs such as 'Let's Go!', 'Everybody Have Fun Tonight' and 'Hypnotise Me', the band's music has endured the test of time.
Nick said it has a lot to do with catchy melodies.
"In the '80s we had a good mixture of traditional musicianship with new technologies and good old-fashioned songwriting that helped the music to endure," he said.
"You can even hear the influence of the '80s in some contemporary music today which helps young people relate to our music as well."
Nick said that younger fans are discovering the band's music as it features heavily in modern movies and TV shows.
"Some of our music has been used been used in 'The Walking Dead' then they breadcrumb their way back to our band because they like the sound," he said.
"My son also realised his Dad might be a bit cooler than he thought when he was playing 'Grand Theft Auto' and one of our songs was in the missions and he thought 'I recognise that'!"
Fans of all ages can enjoy an entertaining show so make sure to spike your hair, find your leg warmers or parachute pants and be ready rock out to the biggest hits by some of the most popular artists of the '80s.
'80s Mania' will be on at the EVAN Theatre in Penrith on Friday, November 29 at 8pm. Tickets are from $86.20. To book, call 1300 PANTHERS or visit penrithpanthers.com.au.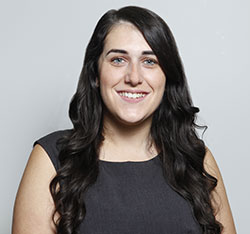 A graduate of Western Sydney University, Emily covers general news and politics for the Weekender.