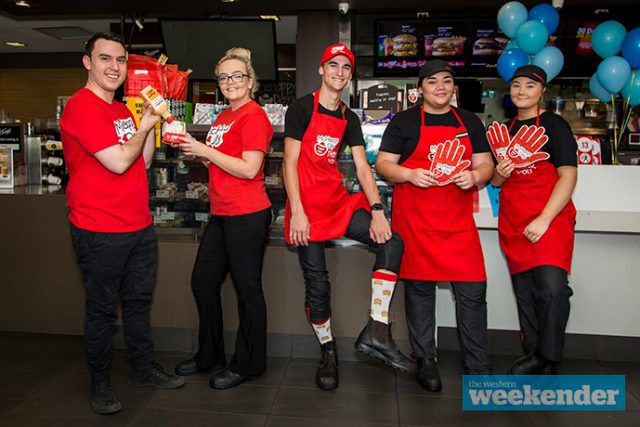 McDonald's stores across the local area are gearing up for their biggest day of the year, with McHappy Day being held this Saturday, November 16.
Garton Group owned stores – Penrith High Street, Penrith Leagues, St Marys Village, Glenmore Park, Werrington and Westfield Penrith – will have day-long festivities and fundraising activities in full swing.
As the largest annual fundraiser for Ronald McDonald House Charities (RMHC) Australia nationally, McHappy Day is instrumental in raising funds for the charity, which helps keep families together while their seriously ill child undergoes treatment. Since its inception in Australia in 1991, McHappy Day has raised more than $46 million for RMHC.
"With more families turning to us for support than ever before, it means that the funds raised from McHappy Day are instrumental in ensuring we can continue to offer the services we do," said RMHC CEO Barbara Ryan.
With more ways to donate than ever before, local residents can show their support for McHappy Day by buying a Big Mac from McDonald's on Saturday, November 16 with $2 from every Big Mac sold going directly to RMHC.
You can also pick up a pair of $5 Silly Socks or a Helping Hand for $2, $10 or $50 at your local store, or contribute in the other fundraising efforts that will be underway at the restaurants.
McHappy Day donations fund programs including Ronald McDonald Houses, Ronald McDonald Family Rooms, the Ronald McDonald Learning Program and the Ronald McDonald Family Retreats.
Generous donations previously made have helped fund the successful openings of three new Ronald McDonald Houses at Westmead, Perth and North Fitzroy over the last two years, as well as the opening of four new Ronald McDonald Family Rooms in Wagga Wagga, Townsville, Newcastle and Perth, and a Retreat in Busselton.