This is the first look at what a revived Regatta Park in Emu Plains could look like.
Penrith City Council has released the preliminary design for the $24 million upgrades as part of the Western Sydney City Deal LiveabilIty Program.
The park will feature event and festival areas, picnic spaces, river terraces and a district playground for children with expansive views of the Nepean River.
River Road would be re-aligned, allowing the park to truly become one of the Penrith region's best recreation areas.
Penrith Mayor Ross Fowler said the park enhancements were identified during extensive community consultation on the Our River Masterplan in 2013, and with the preliminary design now available to the public, Council will soon be able to deliver on what the community has asked for.
"Council has been working for many years to provide an enhanced Regatta Park after the community told us that they wanted a green recreational space close to the river," he said.
"The Our River Masterplan seeks to improve views and access to the river as well as the health and amenity of the surrounding area, a critical element of the Masterplan to expand Regatta Park into a large, flexible, multi-purpose space."
The project is jointly funded by the NSW and Australian Governments as part of the Western Sydney City Deal's Livability Program and $9 million in funding will come from Council.
"Now that we have the welcome support of the NSW and Australian Governments, we have given the community a preview of the design to get them thinking about the potential of this vibrant open space asset. We'll be opening broad community consultation on the park design early next year," Cr Fowler said.
"Council appreciates that a citizen-led approach to design of major recreational projects leads to better outcomes for the community, so we are encouraging everyone in Penrith to have a look at the current preliminary design and have their say when the time comes.
"It is pleasing to see the Our River Masterplan come to fruition through this project and has reaffirmed that the Nepean River is a defining feature of our city."
Cr Fowler said the development of Regatta Park coincides with a number of other major projects in Penrith.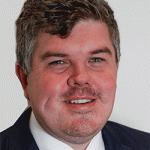 Troy Dodds is the Weekender's Managing Editor and Senior Writer. He has more than 15 years experience as a journalist, working with some of Australia's leading media organisations.