John Butler started his days as a busker on the streets of Fremantle, but that must seem a world away for the John Butler Trio ringmaster these days, with adoring fans right around the world.
John will be showcasing his immense skills as a vocalist and musician at The Coliseum just over 20 years after the release of the debut John Butler Trio album.
The musician, whose career has been driven by the desire to both entertain and educate, said audiences can expect pure honesty in his music.
"My shows in general are pretty personal and, playing solo, I'd say that is the case tenfold. I tell a lot more stories and I think people get to see the guts and the spirit of the songs a lot more," John told the Weekender.
"The sound is still full and heavily rhythmic, but I feel that sometimes the solo show is more immediate, powerful and personal."
With a career spanning over two decades John said he still enjoys performing and is still reaching his peak.
"I love making music and performing it, and in some ways it's my 'superpower'. Although it is my job, so to speak, it's also where I'm of greatest use to the world and my community both locally and worldwide," John said.
"I have highlights for days and actually I'm still adding to the list. The journey isn't even halfway yet, it's just starting to get to a sweet spot globally and I'm finally getting good at it too."
John's musical talent is matched by his social and political views which he uses his platform to share. He said it is so important to share his views because "art changes people and people change the world".
"Using my skills, talents, voice and resources to contribute to a better world is what I'm here to do and I think it's what we're all here to do actually," John said.
"We all have a superpower to share and when we share it for the greater good and for our fellow citizens then that's when I think we are at our best."
John will be one of the first artists to play at the new Sydney Coliseum Theatre in Rooty Hill.
He'll be joined for this show by special guest Carla Geneve, an emerging indie pop aritst from Perth who's been making big waves in the music world.
John Butler will be performing live at Sydney Coliseum Theatre in Rooty Hill on Friday, December 20 at 8pm. Tickets are from $55.90. To book or for more information, call 9851 5912 or visit sydneycoliseum.com.au.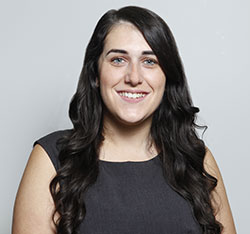 A graduate of Western Sydney University, Emily covers community news and entertainment for the Western Weekender.