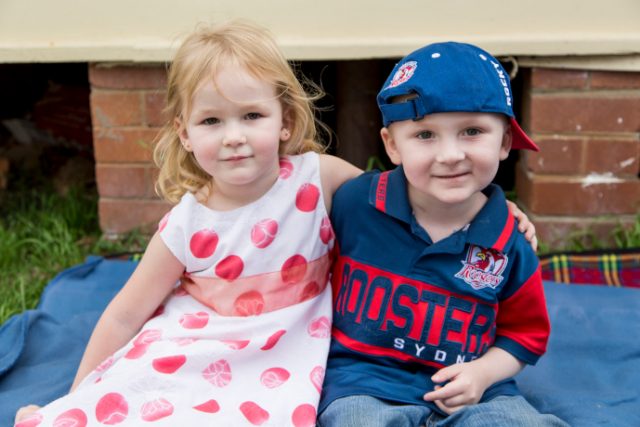 The biggest challenge most siblings under five face is who gets the bigger slice of cake.
But for a brave three-year-old North St Marys resident, donating her bone marrow to her four-year-old brother was a no-brainer decision and one that would go on to potentially save his life.
Diagnosed with Leukemia in 2016, it's not been an easy ride for now five-year-old Taylor but despite harsh and rigorous treatments, his cheeky personality has shone throughout the process.
Initial chemotherapy treatments led to kidney stones requiring stents.
After having these removed he contracted a fungal infection before undergoing a further 18 months of chemo maintenance.
"He was then a month clear and the day we went to the hospital to ring his celebration bell he relapsed," Taylor's mum, Sandy Hall said.
"We then went straight into the next treatment but this time the only way to get rid of it was to involve a bone marrow transplant."
Taylor began conditioning, involving heavy duty chemotherapy and radiation, with further complications leading to the removal of his gall bladder. On October 15 last year he had the transplant, thanks to a generous donation from his sister Ruby.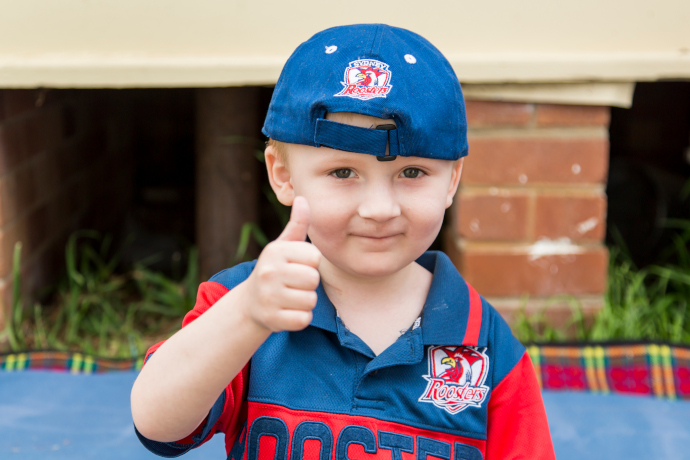 "All of the family were tested but she was the best possible match," Ms Hall said.
"She knew she was the only one, she wasn't scared one bit, she didn't hesitate and we even got t-shirts made up for the day which read 'today I saved my brother's life', we are just so proud."
Ms Hall said the two kids are "inseparable" and "basically twins", having been born only 12.5 months apart.
Since the transplant, Taylor has had bone marrow biopsies every two months.
This week marks the one year anniversary of his operation – another significant milestone on his journey to recovery.
"Two years is the magic number to achieve to be considered cured, so we're half way there and he's crossed off some huge milestones now, so hopefully that's it. It hasn't held him back at all, he jumps on the trampoline like any other kid, ran in a running race the other week, it doesn't stop him."
Next year Taylor and Ruby will be starting Kindergarten together, where the incredible bond of brother and sister will have a new chapter written.
To stay up to date with Taylor's story through his recovery, head online and visit bit.ly/2OvyFXm.
A graduate of Western Sydney University, Nicola Barton is a news journalist with the Western Weekender, primarily covering crime and politics.