Ruby Princess's first deployment to Australian waters is proving to be a major success with tens of thousands of passengers already booked.
Princess fans are a devoted group: I know because I am one of them.
And I am spending a month onboard cruising from LA to Sydney via Hawaii, Tahiti, Samoa and New Zealand. The weather is sublime, the crew is friendly, the food is great and there is plenty to do and see onboard an impressive newer style ship with luxury appointments throughout.
I was sitting chatting with Captain Ron Wilson the other day and he casually asked a group of us what the best feature of the ship was. Bruce from Melbourne came up with the best answer: "When you first walk up the gangplank, you feel like you have come home to a special place."
And that sums up the joy of cruising and the consistency of the Princess brand in particular. We anticipate, they deliver.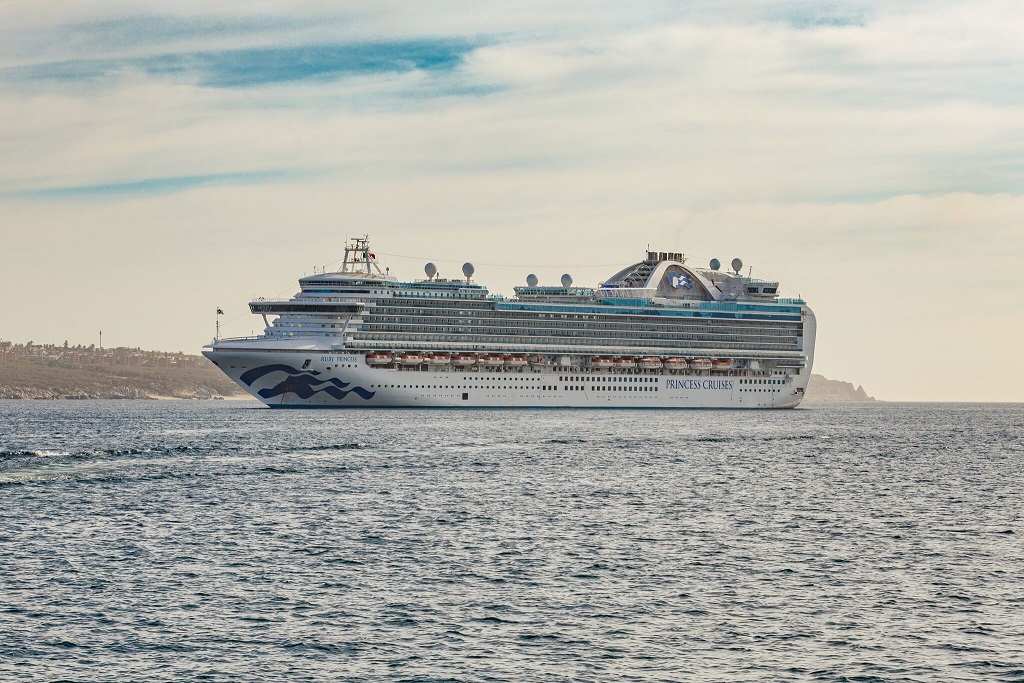 There are dining options galore on board including the superb experience of Share by Curtis Stone. The Grill, Pizza Place, and International Cafe complement two formal dining rooms with traditional sittings, a dine any time restaurant and the regular Horizon Court buffet for informal brekky, lunch and dinner.
I have sailed on a lot of Princess ships, but I particularly like "Ruby". She is a happy ship and rides well. There is plenty of deck room and three pools, so she never seems crowded.
The Grand Atrium with beautiful mosaics is the heart of the ship and you can often sit and enjoy relaxing live music while dreaming over a cappuccino or sipping a fine wine from Vines.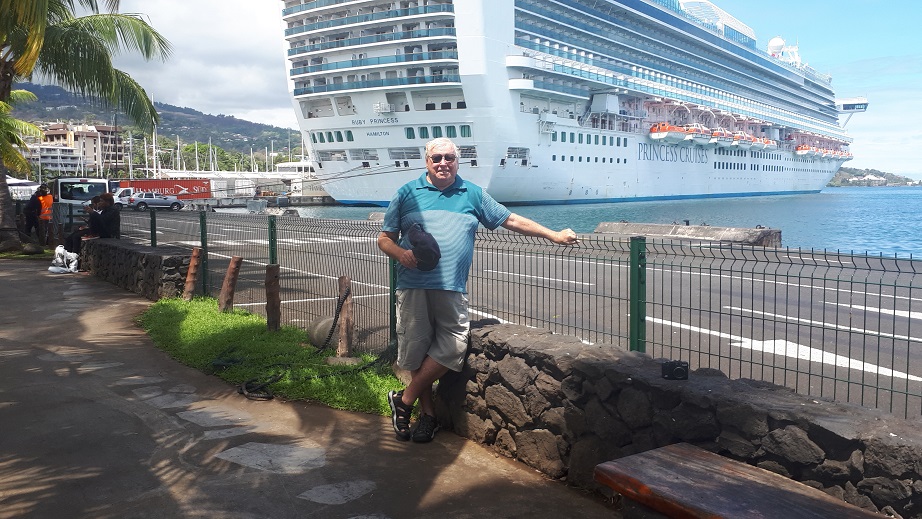 My cabin on Baja Deck is most relaxing with a roomy balcony to watch the world go by and a king-size bed and plenty of hanging space. The TV options are good with the latest movies, TV series and live sport available.
Princess Cruises for all Australians and New Zealanders
Princess Cruises have already announced that the 2019/2020 Australian cruise season will be their largest in history, cementing the brand's position as the leading cruise line in Australia and New Zealand. The record-breaking 900+ day deployment will see Princess carry more guests than ever on-board five ships on itineraries from Sydney, Perth (Fremantle), Adelaide, Melbourne, Brisbane and Auckland.
The maiden arrival of the 113,561 tonne 3,080 guest Ruby Princess and the second season return of the 143,700 tonne 3,560 guest Majestic Princess are the highlights. Cruising 444 cruise days out of Sydney, Majestic and Ruby will generate a combined landmark capacity of over 100,000 guests.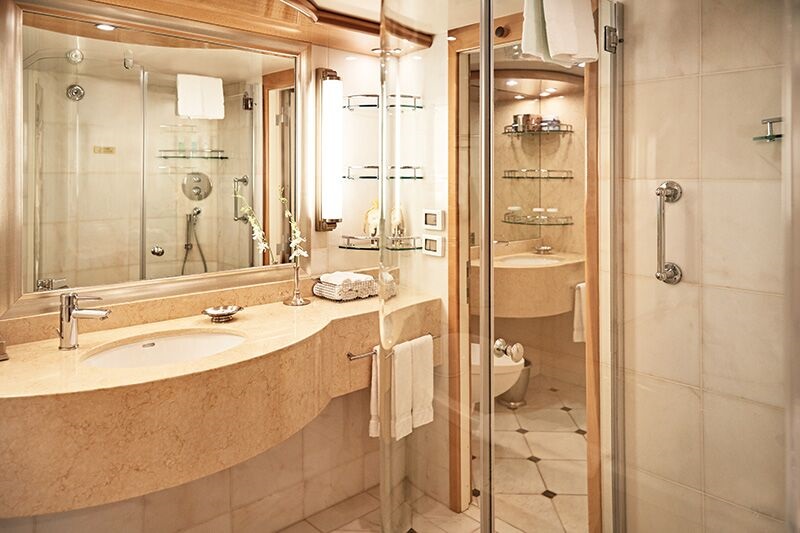 The arrival of Ruby Princess, combined with news of Majestic's return before she's completed her maiden season here, means we'll have two of the four latest Princess ships sailing in this region which speaks to the momentous growth of our market.
For more information, see a licensed travel agent, call 13 24 88 or visit www.princess.com.