The Reserve Bank of Australia (RBA) has cut the official interest rate to 0.75 per cent in an effort to improve the state of the economy.
The move comes on the back of rising unemployment and low wages growth.
"Wages growth remains subdued and there is little upward pressure at present, with increased labour demand being met by more supply," Reserve Bank Governor Philip Lowe said.
"It is reasonable to expect that an extended period of low interest rates will be required in Australia to reach full employment and achieve the inflation target."
But while many mortgage holders will be celebrating – as long as their bank passes on the cut – there's plenty who won't be so happy with today's decision.
The Reserve Bank has dropped interest rates by 0.25 per cent to a new record low of 0.75 per cent. https://t.co/OF81oZFF1j #ausbiz #7NEWS pic.twitter.com/SklGvXphMU

— 7NEWS Sydney (@7NewsSydney) October 1, 2019
Spaceship CEO, Andrew Moore, said savers would be hurt considerably.
"More than 1.8 million Australians are among the big losers from today's RBA decision to cut interest rates," he said.
"These forgotten Australians are the 55 per cent of 25-34 year olds who don't own property, and either live at home with family or are renting. They are typically savers rather than borrowers, and interest rate cuts lower the returns they receive on their bank savings.
"Lower interest rates favour borrowers but hit savers hard. Savers might want to consider adding higher risk/higher return investment products to the mix in this low interest rate environment."
Mortgage Choice CEO Susan Mitchell said today's cut came as no surprise.
"If you asked me this time last year what a competitive interest rate was, I would have said that if your rate didn't start with a 3, you were paying too much but today we have lenders on our panel offering loans starting with a 2. This historically low rate environment has put borrowers in a great bargaining position," she said.
"It's clear that the latest economic data proved too difficult to ignore, urging the Bank to deliver its third round of monetary policy stimulus in 2019.
"The Reserve Bank's decision to lower the cash rate follows similar moves from central banks around the world. The US Federal Reserve decided to lower the federal funds rate and the European Central Bank lowered its deposit rate in September."
Already, lenders have begun to fire off rate cuts to their variable home loan customers, with Homestar Finance and Athena Home Loans both passing on the full 0.25 per cent.
Reduce Home Loans has slashed its lowest variable rate by 0.20 per cent, but for new customers only. This brings the lowest variable rate in the market down to 2.69 per cent.
First cab off the rank: little lender Athena has just revealed they will pass on the rate cut in full to 2.84% p.a variable, P&I for owner occupiers and 3.24% p.a. for investors. Effective immediately. #interestrates

— Sophie Elsworth (@sophieelsworth) October 1, 2019
Paul Marshall, Chief Executive at RateCity.com.au, said with rates already so low, some banks will find it hard to pass today's cut on in full.
"It's a juggling act between the interests of savers, borrowers and shareholders, especially now interest rates are in unchartered territory," he said.
"That said, wholesale funding pressures have significantly come down, so some banks will step up and pass on a full cut.
"The RBA may be forced to cut rates again this year particularly if the next inflation figures come in below expectation and the unemployment rate rises further."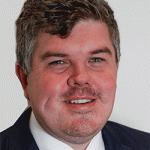 Troy Dodds is the Weekender's Managing Editor and Senior Writer. He has more than 15 years experience as a journalist, working with some of Australia's leading media organisations.