It's something many pet owners take out to ensure they're not burdened with financial heartache when their furry friends get sick, but there's now real question marks over whether pet insurance is worth the investment.
Consumer advocacy group Choice reviewed 86 different pet insurance policies and said it can't recommend a single one of the available products.
It has handed the pet insurance industry one of its Shonky Awards, suggesting many Penrith residents with such products may be getting ripped off.
Choice says the main issue is the 'pre-existing condition' trap that results in exclusions that make it worthless.
Jaime Horninge has experienced this issue firsthand with her English Staffy Charlie.
"I took out pet insurance with Pet Insurance Australia (PIA) that is administered by PetSure when Charlie was eight-weeks-old to the day and got a full check to ensure she was healthy and covered for her insurance policy," Ms Horninge said.
"They still added a pre-existing condition of allergies on my policy when she was three-months-old because the vet wrote in their notes that she seemed to be scratching."
Not happy that any skin issues were now not covered under the pre-existing condition rule, even though pet owners can only take insurance out on a puppy at eight-weeks-old, Ms Horninge challenged the policy.
After complaining to the Australian Financial Complaints Authority (AFCA), she was eventually refunded her premiums and had the policy cancelled.
The Cranebrook resident, who works in the Financial Services industry, said she still believes pet insurance has its benefits, despite Choice's findings, and is now with another provider.
"I do still have a policy, because my cash savings will no doubt get dipped into when needed and I want the peace of mind in an accident or cancer type situation," Ms Horninge said.
"I couldn't imagine not having it and being asked to choose between coming up with money I don't have and losing my dog, so I am a passionate insurance advocate, but it does have room for improvement."
Choice CEO Alan Kirkland is warning pet owners to sign up for any policy with their eyes wide open.
"Riddled with exclusions and technicalities, pet insurance is one of this country's worst value insurance products. It relies on emotionally manipulating your love of your pet to sell you worthless insurance," he said.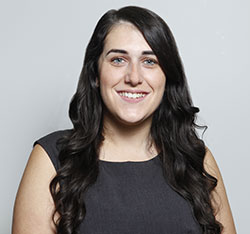 A graduate of Western Sydney University, Emily covers community news and entertainment for the Western Weekender.