After breaking a 36-year Premiership drought last summer, the Penrith Cricket Club are ready to do it all over again when the NSW Premier Cricket season gets underway on Saturday morning.
While winning the Belvedere Cup last April was one of the proudest moments in club history, head coach Michael Wholohan says it's time to focus on the present and achieving the rare feat of back-to-back first grade titles.
"In the last 30 years, I don't think going back-to-back has happened very often," he told the Weekender.
"In a 20-team competition it is very, very difficult. I don't think it's been done many times at all in the last 20 to 30 years and that's a challenge in itself."
In fact, the last club to win consecutive Belvedere Cups was Sydney University nearly a decade ago.
Wining a Premiership can often take a lot out of a club and the challenge for Penrith this summer will be having the motivation to be at the top of their game on a weekly basis.
Wholohan said he's looking forward to seeing how his side handle going from the hunter to the hunted.
"The challenge for the coaching staff is to keep the guys up for an extended period because it's going to be a different animal for us this season," he said.
"This year we are the hunted and people want to knock us off. We are under no illusions that it's going to be a big challenge but at the same time it will be an exciting one."
Penrith's first mission of the new season will be a One Day match against Northern District at Mark Taylor Oval. Making the task for the visitors that little bit easier will be the fact they'll be bringing back the entire Grand Final-winning side.
"Unless something drastic happens, the 11 guys who lifted up the Belvedere Cup will be walking through the gate in Round 1," Wholohan said.
"Being a strong club a lot of our players are on the shopping list of rival teams but we've managed to keep our side in tact which, at Grade level, doesn't happen all that often.
"We'll have to play well this Saturday because it's important to rack up as many wins before Christmas as possible."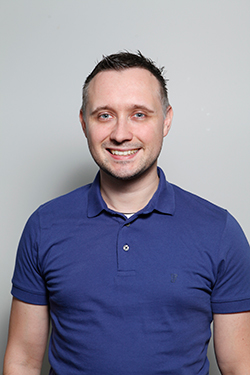 Nathan Taylor is the Weekender's Deputy Editor and Senior Sports Writer. He also compiles the weekly Chatter on the Box TV column. Nathan is an award-winning journalist, who has worked at the Weekender for a decade.