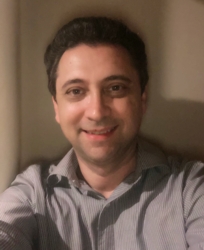 Peter Lang takes a look at Week 2 of the NRL Finals, plus he's got some juicy Panthers rumours.
South Sydney Rabbitohs v Manly-Warringah Sea Eagles
7.40pm, Friday 20 September, ANZ Stadium
The Bunnies will need to bounce back fast (pun intended) if they are to progress any further in the 2019 Telstra Premiership. To say they were disappointing against the Roosters last weekend is an understatement.
They looked lost, slow and cumbersome against the Chooks who ran riot with their up-tempo game and by halftime the game was as good as over. Coach Wayne Bennett tried to blame himself for the performance by saying he shouldn't of played youngster Adam Doueihi on the wing and while that didn't help matters, it certainly wasn't the only reason the Rabbitohs lost.
Neither James Roberts, Cody Walker or Damien Cook ran the ball enough for a start. South Sydney's three best broken field runners and fastest speed merchants were parked in neutral for the entire game. Each one will have to shift into 'over drive' if the Bunnies are any chance of beating a plucky Sea Eagles side this Friday night. The return of Sam Burgess will also help the Rabbitohs but will it be enough?
Manly on the other hand could not have been more impressive in their demolition of the Cronulla Sharks. They went around them and through them like a fast train through Phasaphat (is that how it's spelt?). The Sharks looked like toothless…err Tiger Sharks…as they bumbled and fumbled their way through 80 minutes of football. What made the victory even more impressive for the Sea Eagles is that they did it without half-a-dozen regular first graders in their line-up.
For this game Manly will only welcome back Martin Taupau from suspension so they'll have to win again with much the same team which turned out against the Sharks last start.
With two veteran coaches in charge of each side, this game is harder to pick than a broken nose but I'll tip a winner anyway.
TIP: RABBITOHS
Melbourne Storm v Parramatta Eels
7.40pm, Saturday 21 September, AAMI Park
Ok Eels supporters this is the big one for you. No offence but while your team's 58-0 thrashing of the Brisbane Broncos was highly impressive, the intensity and standard of the team they will be playing this weekend, is on a completely different level.
The Melbourne Storm are without doubt one the most successful rugby league sides of the modern era. I thought last week that they wouldn't lose two games in a row against the Raiders and I was dead wrong. So I'm a little gun shy in suggesting that they won't lose two finals games in a row at home.
What also stops me from making such a statement is that for the first time all season, the Storm look venerable and no longer as unbeatable as they did only four weeks ago. Removing Brodie Croft from halfback and putting Jerome Hughes in the position just hasn't worked. Hughes is a natural fullback and not a halfback by any stretch of the imagination. The move relies too heavily on the two Cameron's – Smith and Munster – to do all the organising and playmaking and this allows the opposition to zero in and nullify only two threats instead of three.
Still it would take a brave man to suggest that the Storm are on such a downward trajectory that they are ripe for the picking and ready to be beaten. Fortunately I am not a brave man. The Eels were well beaten by the Storm in round nine to the tune of 64-10. This memory would have to be at the back of the mind of not only the coach Brad Arthur but some of the players as well.
The Eels would do well to remember the humiliation they suffered on that night and use it as fuel to fire their revenge. They are a different team to the one which surrendered so meekly to Melbourne last time around. Just how different, remains to be seen.
TIP: STORM
Rumours of the Week – Penrith Panthers
With the Penrith Panthers already shedding 10 players and with rumours that more are expected to leave before pre-season training begins for 2020, speculation is rife as to who they are pursuing to take some of the spots which are opening up on their fulltime roster.
There is a stronger whisper also doing the rounds that centre Dean Whare may be the next Panther to leave. It's no secret that Whare didn't have his best year at Penrith and this has just increased the speculation that he will be next to depart.
Everyone from former Panthers Bryce Cartwright to Matt Moylan have been mentioned as possible targets and at one stage I heard that they might even make an offer to Latrell Mitchell if he remains unsigned after November 1.
Realistically a much smaller and believable list of targets has emerged. It may not be as sexy and glamorous as some of the above names but there are still a few handy players on this hit list including Dylan Walker, Ryan Matterson, Alex Twal, Josh Morris and Esan Marsters.
Expect at least two on that list to be signed and announced in the next month. I'd also expect some names NOT on the above list to join the club as well.
There are also a few influential voices at the club that have a high opinion of injured Broncos halfback Sean O'Sullivan and it wouldn't surprise to see the club make a play for the talented youngster after November 1 as backup for Nathan Cleary.
Exciting times ahead Panthers supporters. Watch this space.
Rumours from the web: Here are some rugby league rumours doing the rounds on social media.
* Aidan Guerra to leave the Knights in the next couple of weeks
* Blake Austin who is currently playing in the English Super League to make a return to the NRL via the Brisbane Broncos
* Ben Hunt is believed to be suffering from homesickness and wanting out of the Dragons
* Cronulla forward Teig Wilton to join the Rabbitohs next season