A group of locals from Kingswood have banded together to transform public spaces in their neighbourhood and breathe life into the once-vibrant community.
The 'Do It Ourselves' project uses creativity to engage the community.
Proud Kingswood local Robert Rayner said there is a need for projects in the area.
"I am a retired minister of the church and needed something to do with my time so when I met Julia Suh, who runs Small Shift and gets grants from Council, I had some ideas," Mr Rayner said.
"I've been living here 23 years and it was a nice, quiet area but now there are some issues and we need to care more about the community and make the area better."
The project includes the installation of a seat, book exchanges, a street library along with planter boxes and a food pantry. Once painted they will be in front of the post office at the intersection of Bringelly Road and Orth Street.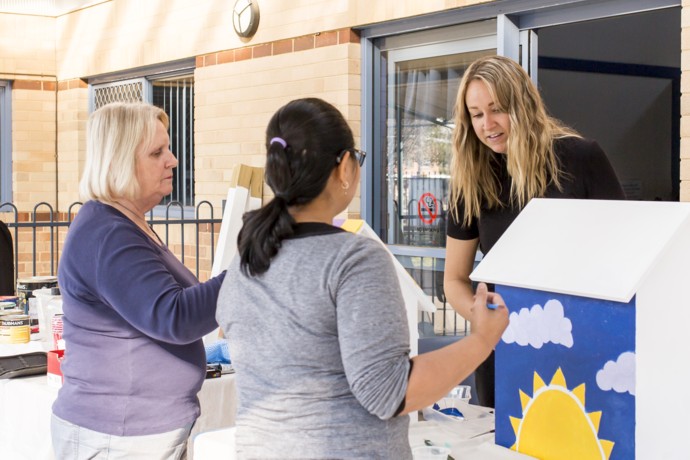 Mr Rayner hopes the project is a success and can spur on more in the future.
"If the area is nice and friendly people can sit out in the sun, have a talk and hopefully feel better in general," he said.
"I hope more people use it and respect it, but we will see what eventuates. If it works out and lasts maybe we can do more in the area."
The project was funded by Penrith Council's Magnetic Places grants program.
A Council spokesperson said the program was able to support five projects in established areas of Penrith.
"DIO Kingswood successfully secured funding to work with Kingswood residents to re-imagine a welcoming gateway to the suburb," the spokesperson said.
"Artists and community organisations can apply to Magnetic Places to run creative place-making projects that connect residents with arts processes and amplify the vibrancy of local neighbourhoods."
Magnetic Places funding is offered on an annual basis. To find out more, visit www.penrithcity.nsw.gov.au.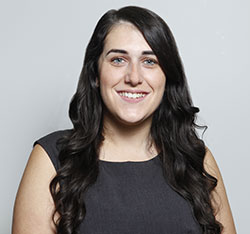 A graduate of Western Sydney University, Emily covers community news and entertainment for the Western Weekender.