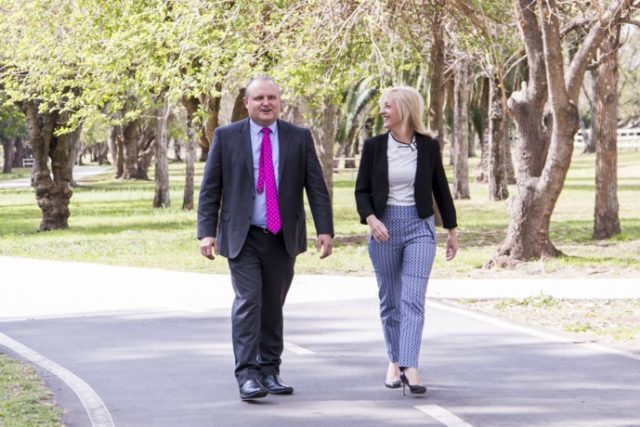 Lighting will be installed along the Great River Walk from Jamison Road to Nepean Avenue in a major safety boost to one of Penrith's most popular recreation areas.
Lindsay MP Melissa McIntosh joined Assistant Minister for Customs, Community Safety and Multicultural Affairs Jason Wood on Tuesday to discuss the $1 million improvement.
Mr Wood said the lighting will enhance the tourist attraction to be not only something to do during the day, but at night as well.
"We committed over $1 million for the Great River Walk safety upgrade project and it is great to see that this will provide extra safety to people in Lindsay. People deserve to feel safe," he said.
After having the issue brought to her attention during her Federal Election campaign, Ms McIntosh said she was excited to help deliver the project.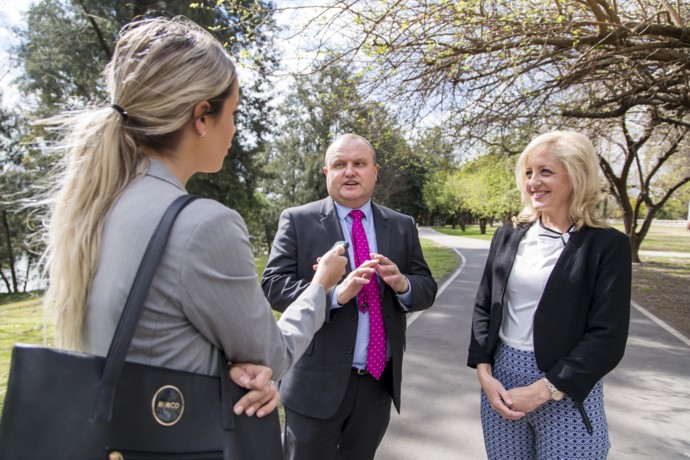 "I met with local business owners and with community representatives such as Gai Hawthorn of the Penrith CBD Corporation during the campaign. We have worked hard to deliver this infrastructure and we have ensured that local residents and families accessing the Nepean River can feel safe," she said.
"The lack of lighting near the Great River Walk has been a concern for some residents, particularly women, and this funding will deliver lighting from end to end so everyone can enjoy our river."
The commitment is part of a $1.2 million package from the Federal Government's Community Safety Package.
Penrith Council will also receive funding for the installation of CCTV cameras in Kingswood around the shopping village on Bringelly Road, at Werrington shops along Victoria Street, and at the Veness Place car park in St Marys.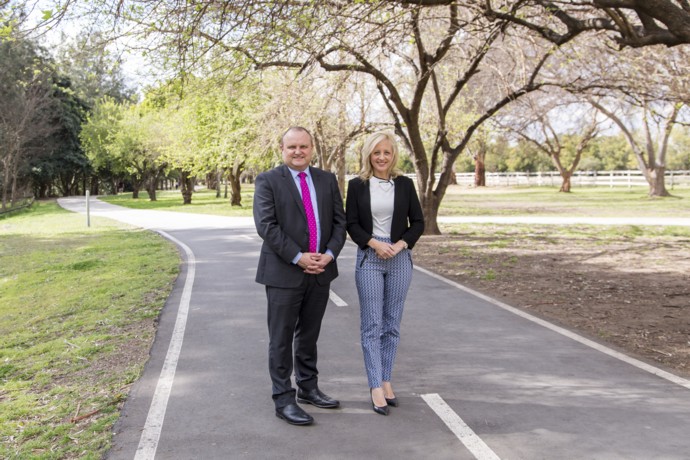 Ms McIntosh and Mr Wood also met with Penrith CBD Corporation CEO Gai Hawthorn to announce $35,000 for CCTV cameras on High Street.
"This safety package is part of my plan for Lindsay and I look forward to working with our local organisations to see the CCTV cameras and lighting delivered," Ms McIntosh said.
Council will now determine how to use the money to provide the best possible outcome for lighting along the Nepean River Walk. Using solar powered lighting may be considered.
A graduate of Western Sydney University, Nicola Barton is a news journalist with the Western Weekender, primarily covering crime and politics.