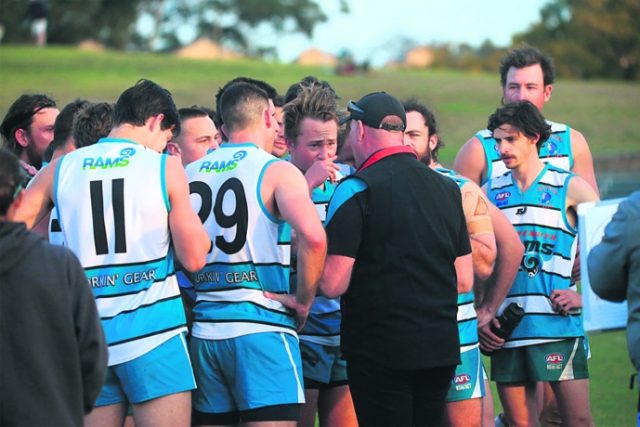 After losing their non-elimination Final against Macquarie University last weekend, the Penrith Rams have picked themselves up and dusted themselves off in preparation for this Sunday's must-win game against Southern Power.
If the Rams manage to defeat the Power at Kanebridge Oval, they'll qualify for their second straight AFL Sydney Platinum Division Grand Final.
Penrith have been working hard at training all week after they were shocked by Macquarie University 60-34 last Sunday at Henson Park.
Despite defeating Macquarie University by a big margin the week prior, the Rams were unable to contain their opposition in consecutive weeks.
Rams captain Nathan Wright said his side didn't stick to the game plan and had problems with attitude.
"We didn't move the ball as well as we did the week before and I'm not sure we had the right attitude either," he said.
"Our coach was disappointed after the match but we all knew we didn't play great. We didn't dwell on it too much at training either, we addressed it and moved on."
When Penrith won the title in 2018, they also lost their opening Finals game before bouncing back the following week to qualify for the Grand Final. 33-year-old Wright is hoping history can repeat itself this time around.
"We were in the same position last year too, we lost our first Finals game and went on to win the Grand Final," he said.
"While it was disappointing, we moved on pretty quickly. We've got a track history where we've been alright."
This Sunday's opponents, Southern Power, finished third after 18 rounds and avoiding elimination by belting Western Magic by 49 points last weekend.
Wright said despite Penrith's good record against the boys from the Shire, he is wary of their strong all-round game particularly in a do-or-die match.
"We played them twice this year and won both games, but they weren't easy," he said.
"They are just a really good all-round team, they have good skills and are really tough.
"They played the game before us last Sunday and were on fire. They moved the ball well and are an all-round good unit."
The Penrith Rams will battle Southern Power at Kanebridge Oval this Sunday, September 1 at 12.50pm.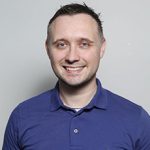 Nathan Taylor is the Weekender's Deputy Editor and Senior Sports Writer. He also compiles the weekly Chatter on the Box TV column. Nathan is an award-winning journalist, who has worked at the Weekender for nearly a decade.