Some of the local area's best wrestling talent will descend on the Penrith Gaels Club for the first time ever next weekend.
To be held on Sunday, July 28 at 2pm, local promoters Wrestle Strong Dojo will present their first pro wrestling show live and on home turf.
Wrestle Strong Dojo owner Lisa Crawford said she's excited to see her wrestlers, who attend classes at the dojo in Werrington Downs, showcase their skills and entertain the crowd.
"The wrestlers have experience ranging from six months to 23 years, and their backgrounds also include a variety of martial arts including Brazilian Ju Jitsu (BJJ), Hapkido and Muay Thai," she said.
For the event, Wrestle Strong Dojo have also partnered up with charity Fighters Against Child Abuse Australia (FACAA), which provides support and advocacy for victims of child abuse.
FACAA helps children who have survived child abuse through counselling and mentoring programs.
They also put survivors into fully sponsored martial arts training at pre-approved martial arts centres under fully approved instructors.
FACAA Founder and President Adam Washbourne – a martial arts coach and professional wrestler – will be competing in the heavyweight tournament against Penrith's Dean Draven, a 23-year veteran of the sport.
"I see a chance to raise awareness of the fight to end child abuse and bring some gold back to the kids of the FACAA," Washbourne said.
One wrestler set to make her debut at the Kingswood venue is hapkido black belt Rebecca Rumble.
The Werrington resident switched to professional wrestling this year and has been enjoying the challenge of the transition.
"I'm very excited to debut on July 28," Rumble said.
"I believe my fighting and grappling experience will definitely be shown during the match.
"Come and watch Rumble be a whole different kind of animal," she laughed.
Don't miss two hours of live pro wrestling and family fun entertainment at 2pm next Sunday, July 28 at Penrith Gaels Club. Tickets are $15 for adults and $10 for kids under 12.
To book or for more information, visit www.moshtix.com.au.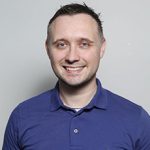 Nathan Taylor is the Weekender's Deputy Editor and Senior Sports Writer. He also compiles the weekly Chatter on the Box TV column. Nathan is an award-winning journalist, who has worked at the Weekender for nearly a decade.