A new app has been launched to help tradies fight back against criminals and find stolen tools.
Director of Tool Protect, Gayle Neville said she came up with the idea after speaking with her husband, who is a police officer.
"My husband kept telling me about thousands of dollars of tools being stolen but when police would ask for serial numbers the tradies couldn't produce them," Ms Neville said.
"Tradies love their phones and use them for work, so we thought why not have an app to keep it all together."
The app allows tradies to easily create a virtual toolbox where they log their tools with photos and serial numbers.
For Kingswood boilermaker and installer Timothy Shiel, the app would have been beneficial a few months ago when he lost nearly $2500 of tools.
"Someone smashed my work ute's window then popped open the toolbox and took 90 per cent of my tools from the toolbox and back of the ute," he said.
"I had a few serial numbers, but it became hard to remember to keep them when I require so many different and specialised tools for my work."
Mr Shiel said its an awful feeling to see your tools taken away so carelessly.
"A welder that was my first owned tool that I bought just as I started my trade was stolen which was a real kick in the guts," Mr Shiel said.
"Serial numbers are the critical information that the police need to make a report and get your tools back to you so if the app can provide all of this information it would have made what happened less stressful and comforting."
For more information, visit www.toolprotect.com.au.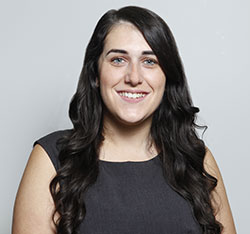 A graduate of Western Sydney University, Emily covers community news and entertainment for the Western Weekender.