Weddings can be expensive, but a St Marys couple has found a unique way to cover the costs of their big day and help the environment at the same time.
Nearly a year ago, Darren Auth took his girlfriend for a bushwalk in the mountains where he got down on one knee and asked her to be his wife.
Ellie Toohill excitedly accepted, and the happy couple began planning their big day.
To help cover the financial stress that usually comes with weddings, Mr Auth decided to collect cans and bottles to cash in at the State Government's Return and Earn stations.
"I used to crush aluminium cans then when I saw the 10 cent machines came in, I asked my fiancé if I should start collecting," Mr Auth said.
"I started picking them up and it accumulated over time. I sort them in the shed then fill the ute up and take it down nearly every week now."
Mr Auth's project started spreading with people pitching in to help him reach his goal.
"I now have mates who drink beer or family and neighbours who let me stop by and grab their cans and bottles to chip in and help," Mr Auth said.
"They don't really want to go down and recycle but they also don't want their bins full, so we are recycling right and paying for the wedding."
The couple are committed to keep collecting and incredibly expect to cover the whole cost of their wedding, which is set for April next year.
No matter where he goes, Mr Auth is on the lookout for cans and bottles, with every one contributing to the goal.
"I go for walks or bike rides and I find them dumped on the street, in car parks, near train stations, fast food places and service station gardens," Mr Auth said.
"We have the TOMRA app to scan at the machine, which shows us how much we have made, and we are sitting on $6000 and before that we had around $2000, so we have already collected 80,000 bottles so far."
Mr Auth said it is a great initiative to keep the community clean and will continue recycling after his wedding to fund another project.
If you want to help the couple reach their goal by donating your own cans or bottles, visit the 'A Recycling Wedding Sydney' page on Facebook.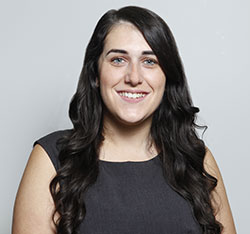 A graduate of Western Sydney University, Emily covers community news and entertainment for the Western Weekender.