Local residents say they are fed up that people are blatantly ignoring the smoke-free laws at Nepean Hospital, with plenty of people ignoring the warnings and lighting up regardless.
Penrith resident Terry Lewis has been visiting the hospital multiple times a day for the last few weeks while his mother-in-law is a patient.
He soon realised that people were not following the no-smoking rules.
"Right on the edge of the hospital there won't be just one smoker but 30, which the hospital says they are allowed to do because they don't want them on the grounds, however parking is so expensive I have to walk from down the street through it," Mr Lewis told the Weekender.
"Then when you get to the hospital entrance there are patients and visitors still smoking right next to all the signs informing us it isn't permitted."
The Smoke-free Environment Act 2000 bans smoking within four metres of a pedestrian entrance or exit from a public building in NSW. Those caught smoking on the hospital grounds can face fines up to $300, yet Mr Lewis believes nothing is being done to enforce such penalties.
"If you go anywhere in the state, whether it be a Westfield or licenced premises, there is no smoking or allocated areas which I avoid so I don't understand why this isn't the same as it's the law," he said.
"I shouldn't have to suffer from passive smoking especially at a hospital with people breaking the law. If you are not willing to enforce the rule, then there was no point making it."
A Nepean Hospital spokesperson said they had authorised officers to issue infringements for law breakers but, upon closer inspection, it seems the officers are staff who have not given out any fines.
"Staff nominate themselves to become an authorised officer and complete special training to hand out an official caution or penalty infringement notice," the spokesperson said.
"These staff issue, on average, more than 40 official cautions per month."
Mr Lewis said if they are not going to give out fines, they need to find an alternate option.
"They have a rule that isn't being followed so perhaps an allocated area for smokers is the answer, so they have a designated area that doesn't impact other visitors," Mr Lewis said.
"Anywhere that isn't a walkway such as the open-air courtyards inside the hospital, but something needs to be done."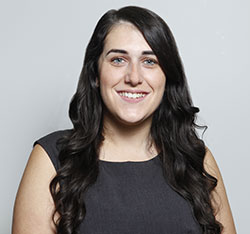 A graduate of Western Sydney University, Emily covers community news and entertainment for the Western Weekender.