If you are looking for a show to see in the school holidays for the whole family, look no further than the 'Magical Crazy World of Science'.
Host Richard Scholes, who is a multi award-winning entertainer, scientist and teacher, will take you on a wild ride through the world of science, comedy and magic.
After working in the fields of science, teaching and performing arts, Richard saw a need for a show to teach kids about science in a fun way.
"I saw this guy demonstrating experiments that were incredible and thought young kids need to see this," Richard said.
"A show was born combining magic and outrageous science experiments which proved pretty popular as eight years later we have done over 3,000 shows all over Australia and overseas."
The shows are not only entertaining for all members of the family but also teach science in a unique way.
"The stage shows are for families, so it appeals to all ages which is why I'm still doing it and as successful as we are," Richard said.
"You are teaching them without standing there and rambling on by talking, it's really a visual teaching experience for everyone."
The unique show mixes science, magic, comedy, mime and music that will entertain audiences.
"There's massive chemical reactions, fire, flying toilet paper, smoke rings, along with optical illusions, lots of magic and lots of laughter," Richard said,
"The whole show gets a big reaction but my personal favourites to perform are the giant bubbles and elephant toothpaste, which is a large chemical reaction."
Richard hopes the show will not only entertain kids but also encourage them to develop an interest in science.
"It's important to engage kids from a young age with science, which is what we are doing, because once they get to high school and have to learn from a set curriculum, they tend to lose interest," Richard said.
"I personally think this is one of the best family shows around and it is going to teach kids a lot, engage them with some incredibly visual science and encourage them to be interested in the study of science which is amazing."
Don't miss your chance to see one of the most hilarious and engaging science shows these school holidays.
'Magical Crazy World of Science' will be on at Panthers on Wednesday, July 17. Call 1300 PANTHERS to book.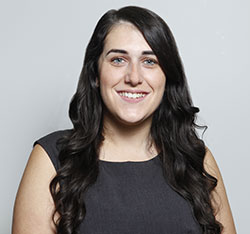 A graduate of Western Sydney University, Emily covers community news and entertainment for the Western Weekender.