New research has found that 10,000 people in Penrith are part of three million Australians at risk of serious eye problems that could be avoided.
With July being eye health awareness month, Penrith Specsavers optometrist Angat Bhumbra is encouraging everyone to get regular eye tests.
The new nationwide study revealed that while 91 per cent of Australian adults have experienced a problem with their eyes, one in five people wouldn't seek medical assistance for the issue.
Interestingly, 20 per cent of Australians living in NSW would rather wait for their eyes to fix themselves rather than see a health professional and 19 per cent are concerned about the cost of an appointment.
"Many people have the misconception that optometrists charge for eye tests, but we bulk bill every patient, so no one gets charged as it's covered under Medicare," Mr Bhumbra said.
"There is also the case that a patient is in denial because they know something is going on but don't want anyone to tell them, so they avoid the test."
Mr Bhumbra recommends everyone gets their eyes checked regularly even if they don't require glasses or have any issues with their eyes.
"For people under 65 they should get tested at least once every three years and over 65 once every year even if you have no symptoms or don't even wear glasses," Mr Bhumbra said.
"The testing is vital as diseases can show signs much earlier like with glaucoma, cataracts or macular degeneration and a lot of the time things can be done at an earlier stage to stop damage in the future."
If regular testing is not done Mr Bhumbra warns that patients can experience very negative consequences.
"If you don't pick up these diseases and there is enough damage over time you can lose your sight. The same as if you are getting symptoms of an issue and ignore them you could end up being legally blind," he said.
Optometrists are therapeutically qualified to treat common eye problems such as red eyes, cloudy vision and watery eyes.
They can also check change of vision, which may be early signs bigger issues.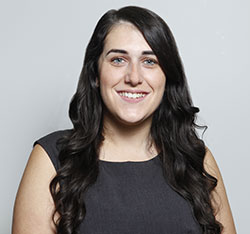 A graduate of Western Sydney University, Emily covers community news and entertainment for the Western Weekender.