A former St Marys priest has been jailed for a minimum of nine months for historical sex abuse against children.
Richard John Cattell, 79, who was in charge of Our Lady of the Rosary, St Marys between 1982 and 1994, was sentenced at Penrith District Court on Friday afternoon for historical offences against five victims.
The offending spanned more than two decades, between 1968 and 1991. Three of the victims, which consisted of four boys and one girl, were abused at St Marys. The youngest victim was aged just 6 at the time, the eldest 16.
He was given a 30-month head sentence with a nine-month non-parole period. It is his third time behind bars for similar offending.
Cattell served two years in 1994 for five counts of indecent assault against a 14-year-old boy during his time at the Liverpool parish.
He was incarcerated again for 18 months in 2015, this time for sexual and indecent assault of an adolescent alter boy in the late 80s during his time at Our Lady of the Rosary.
After more complainants came forward, police laid further charges in 2017 and 2018, prompting the offender's arrest and extradition from Queensland.
On Friday, the 79-year-old was sentenced for nine counts of sexual abuse, including indecent assault, sexual assault, aggravated indecent assault and sexual intercourse.
The court heard Cattell used his power as parish priest to force victims to sleep naked and shower with him during sleepovers, often telling them they were "special" and not to tell anyone because "I am the father of this parish… and no one will believe you".
He would also abuse victims on trips away, which he initiated, often using his Mollymook holiday house as a base.
In one instance in the late 80s, he abused a six-year-old boy who, along with his older brother, was sleeping at the St Marys presbytery after seeking refuge at the church from their violent mother. This happened on multiple occasions. Cattell was aged about 47 at the time.
On another occasion, Cattell ambushed an 11-year-old female student in the hall toilets across from the St Marys church, digitally penetrating her quickly before telling her "God would do great things with her", the court heard.
In handing down his decision on Friday, Judge Sean Grant paid careful attention to the complex principles of "totality" and "delay".
He considered what Cattell's head sentence would have been had he been dealt with for all the offences at the same time, and also took into account the fact the delay had enabled the offender to demonstrate he could live "a law-abiding life".
Judge Grant also provided a finding of special circumstances, given Cattell's age and prospects of rehabilitation.
This overrides a statutory requirement in NSW which provides that the balance of the term must not exceed one-third of the non-parole period unless the court decides there are special circumstances for it to be more.
He was also afforded a 25 per cent discount on sentence for his early guilty pleas.
The court heard Cattell had not reoffended since 1991 and his hebephilia disorder was in "complete remission" and his sexual desire had "ceased" in old age.
As a result, Judge Grant found the protection of the community and specific deterrence didn't loom large, though the sentencing principals of general deterrence and denounciation still applied.
Cattell, who entered the seminary aged 17 and was ordained aged 24 in 1964, was "aware he was committing the most egregious sin" at the time of the offending, the court heard, labelling it "a battle within".
The court heard the offender had repeatedly expressed his remorse for his offending and his "wish to go what ever it takes not to cause them any further pain".
He will be eligible for release on parole on April 25, 2020.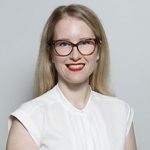 Alena Higgins is the Weekender's Senior News Reporter, primarily covering courts and Council issues.