A former Emu Plains doctor has been fined $255,000 for performing cosmetic surgery at an unlicenced private health facility.
Leslie James Blackstock, 59, was due to apply to have his case dismissed on mental health grounds last Friday morning, but abandoned his Section 32 application and pleaded guilty to all 16 charges instead.
Blackstock, who was subsequently suspended and will be de-registered in the near future, admitted to illegally performing eight breast augmentations and two labiaplasties at the now defunct Enhance Clinic located at 101 Great Western Highway, Emu Plains, while knowingly contravening the Private Health Facilities Act 2007.
The offences – which took place between April 12 and September 7, 2017 – breach the Act, which stipulates a person must not conduct a private health facility unless the private health facility is licenced and they are the licencee.
In June 2016, the Act was amended to include cosmetic surgery, and medical practitioners were given a nine-month transitional period to allow sufficient time to find appropriate licensed facilities.
Despite receiving inspections from NSW Health in June and August 2017 plus two warning letters, Blackstock, who was charged in both his personal capacity and capacity as sole director of Energise Pty Ltd, persisted in performing cosmetic surgery at the Emu Plains premises.
Penrith Local Court heard Blackstock, who now resides in Queensland, has no assets and was relying on his wife and insurance payments to get by.
Despite acknowledging his "quite limited" means to pay a fine – the only penalty available for the particular offences – Magistrate Roger Prowse concluded some punishment had to be imposed.
Blackstock, who has no prior convictions to his name, was fined a total of $255,000 after allowing a 15 per cent discount for his guilty pleas, while he received convictions with no further penalty for the the eight charges relating to him as director.
Each charge carries a maximum of $550,000.
Magistrate Prowse was "satisfied" Blackstock was qualified to perform the procedures and stopped short of delving deeper into the reasons why the offences were "discovered" or risk placing the court in "error".
"That's not what you are being prosecuted for, you're being prosecuted for not conducting those procedures in licenced premises," he said.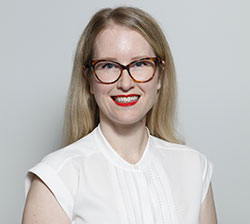 Alena Higgins is the Weekender's Senior News Reporter, primarily covering courts and Council issues.