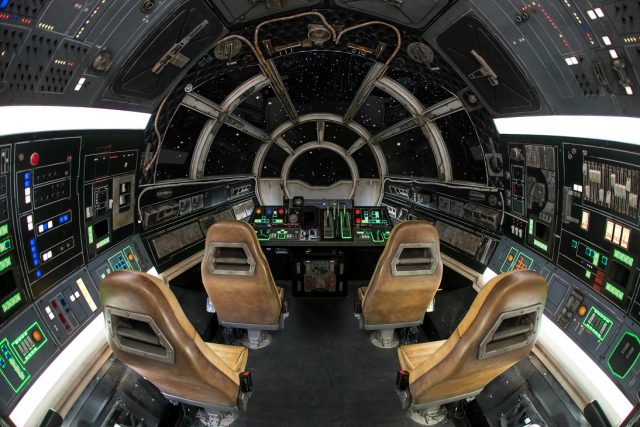 Huge Star Wars fan Roderick Eime travels to a galaxy far, far away…
Space travel may be beyond the reach of most of us, but not when you visit Disney's newest multi-million-dollar attraction, Star Wars: Galaxy's Edge.
Star Wars themed attractions have been a part of Disneyland for more than 20 years, but this all-new, 5.5 hectare, intricately-detailed, precinct within the main Disneyland theme park is a whole new level of 'out of this world'.
Based on the far Outer Rim planet of Batuu, it is named the Black Spire Outpost after the two massive pinnacles that overshadow the complex where the Millennium Falcon is parked.
Conceived in 2014, soon after Disney acquired Lucasfilm outright, work on Galaxy's Edge began in 2016 and opened to the public amid great fanfare in May 2019. Of course, the legions of Star Wars fans were out in force for the opening and soon reports began circulating about the many experiences, merchandise, food and characters contained within the 50,000 square metres of custom rockwork and plaster.
As a long time fan of the famous trilogies, the first thing I noticed was that this is not a location recognisable from any of the movies. Insiders tell me that much of what we see here at the Black Spire Outpost will be revealed in the next – and last – instalment of the 40-year saga, 'Episode IX: The Rise of Skywalker'.
That said, random photo-op appearances are made by well-remembered characters. Chewbacca, the giant furry Wookiee from Kashyyyk is mobbed by adoring fans when he lopes into the Souk-like marketplace. Out in the plaza, two patrolling Stormtroopers conduct random ID checks on unsuspecting guests while Rey twirls her fighting staff for amazed onlookers.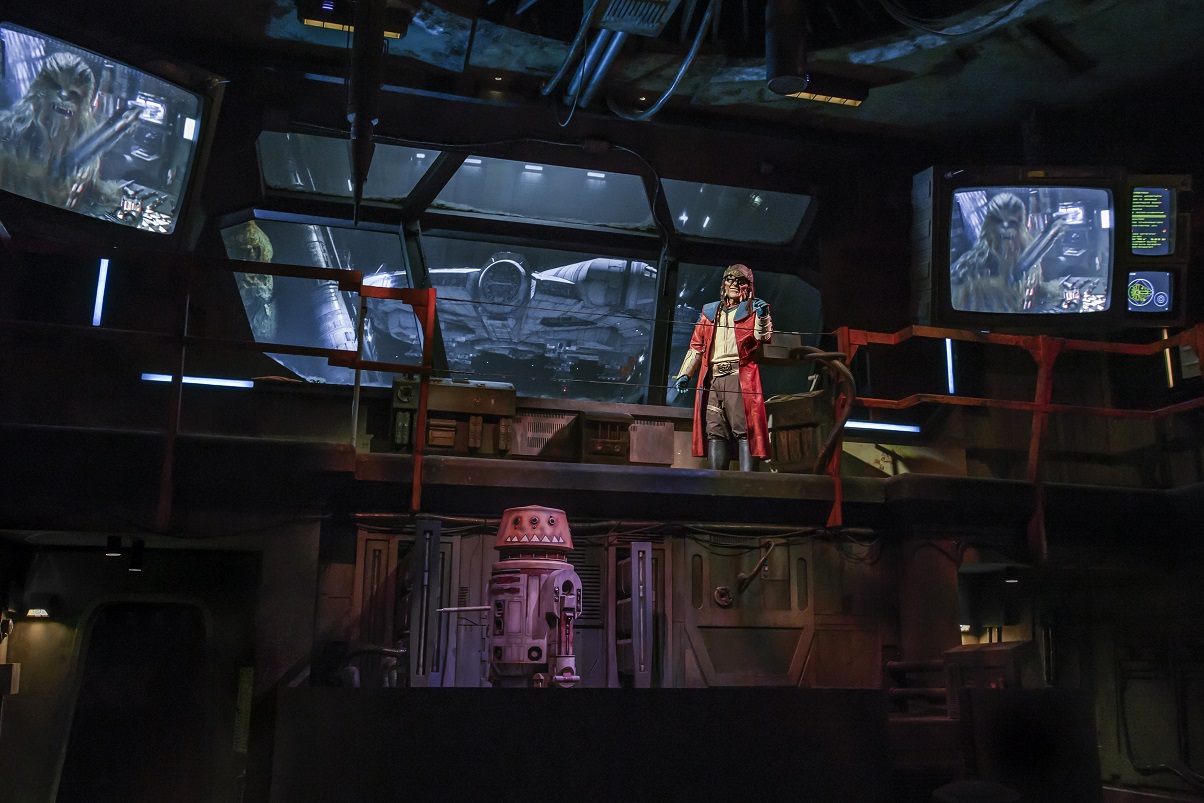 To me, an unabashed sci-fi nerd with remnants of my childhood imagination still intact, it was the intricate detail of the entire set that impressed me most. Every nook and cranny is themed including the light fittings, water bubblers, trash cans, washrooms and Disney staff who, quite accurately, are called 'cast members' with whom you don't just chat, but interact. Each has their own back story and role in this unfolding drama into which you have landed.
So now you have found yourself in this alternate universe, what is there to do?
Embark on an immersive virtual mission aboard the Millennium Falcon where you and five co-pilots must capture valuable cargo to aid the resistance
Travel on the interactive virtual reality ride, Rise of the Resistance, which will be open by September 2019.
Shop for Star Wars souvenirs and soft toys like Kowakian Monkey-Lizards and Porgs in the marketplace or obtain rare collectors' objects like legacy lightsabers or rare kyber crystals from Dok-Ondar's Den of Antiquities. You'll have to barter with Dok-Ondar too if you want a deal.
Enjoy themed food like Mustafarian Lava Rolls, Smoked Kaadu Ribs or Fried Endorian Tip-yip at Docking Bay 7 Food and Cargo.
The famous Batuu blue and green frozen milk is available outside at a special dispensary.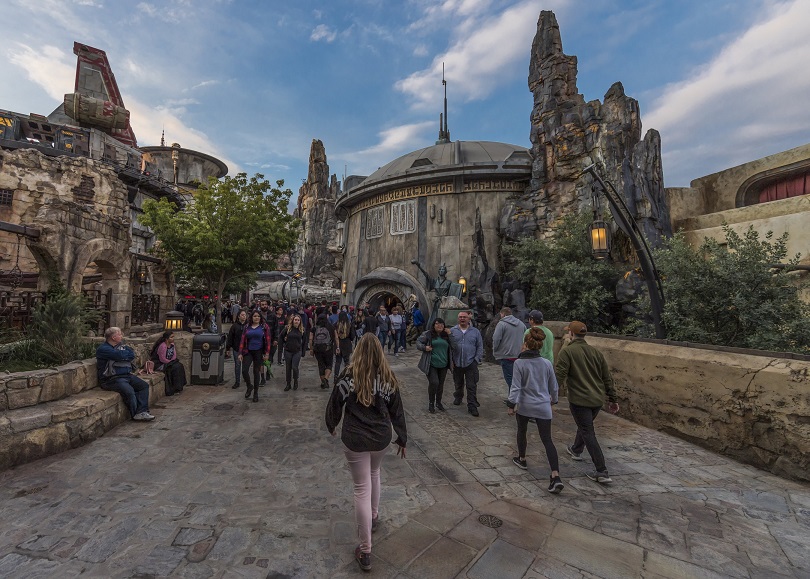 Over-21s can enjoy special alcoholic beverages at Oga's Cantina.
Build your own custom radio-controlled Astromech Droid Unit in the Droid Depot. There are nearly 280,000 possible combinations for constructing an R-series or BB-series astromech droid using all the available pieces.
Construct your own personalised lightsaber at Savi's Workshop,
Explore the minute details of the Black Spire Outpost and see if you can find such 'easter eggs' as a Dianoga nicknamed "Tiny", the character depicted in the Toydarian Toymaker shop sign, a stuffed wampa or a tiny version of Han Solo's Mobquet M-68 landspeeder.
A twin theme park is also under construction at Disney's Hollywood Studios in Walt Disney World Resort in Orlando, Florida.