When Canadian-born Italia Ricci was a child, she wanted to be a boxer one day and a dancer the next.
This love of adventure led her to acting, which has seen her star in film and television hits such as the 'American Pie' movies, 'CSI: Las Vegas' and 'How I Met Your Mother'.
Currently, Italia plays a no-nonsense Chief of Staff in the Netflix political drama 'Designated Survivor' alongside Kiefer Sutherland.
"Kiefer is one of the most dedicated, committed, involved and invested people I know," she told the Weekender.
"I remember being so intimidated when I started the show at how professional and prepared he is.
"He gives so much of himself to everything that he does, I don't know how he has anything left at the end of the day and I aspire to be able to do 20 per cent of what he does."
Fans at Supanova, where Italia will be appearing later this month, may know her for her role as the villain in the DC Comics series 'Supergirl'.
Italia said she loved playing something so different.
"I never really was a comic book person, but I had younger brothers so I was familiar with it, but I had so much fun doing it as I had never played a villain or been in a world where I had to pretend so hard," she said.
"Watching my co-stars doing their moves I wasn't sure how I would go but you let everything go and it's so fun to be like a kid again."
Italia recalls how movies and television spurred her interest in doing different things, which led to her career.
"I just love telling stories, when I was little, I wanted to be a dolphin trainer one day and a magician the next and a doctor the day after that. I would see something in a movie or a television show and think I need to do that," Italia said.
"I realised acting was the only medium in which I could be a million things at once and not be diagnosed as clinically insane! I just love being in different universes and getting different perspectives on life."
Don't miss your chance to meet the talented screen star Italia Ricci at the star-studded Supanova Expo at Sydney Olympic Park.
Italia Ricci will be at Supanova Comic Con & Gaming at Sydney Showground from June 21-23. Tickets are from $32.50. To book or for more information, visit www.supanova.com.au.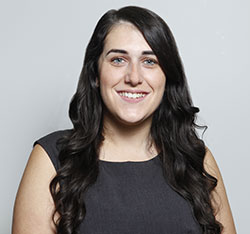 A graduate of Western Sydney University, Emily covers community news and entertainment for the Western Weekender.