Penrith City Council has recognised Edna Dunn for her enormous contribution to the community by naming a park in her honour.
The park in South Penrith was re-named the Edna Dunn Reserve in tribute to the dedicated local teacher, who passed away in 1997.
Mrs Dunn worked as an educator for over 40 years at Penrith Primary School, Kingswood Park Public School and Cambridge Gardens Public School, where she also served as Principal.
She was also a swimming instructor for over 20 years, an active member of the Quota Club of Penrith and the Lions Club of Kingswood, working on many community projects.
In 1993 Mrs Dunn was awarded the OAM for Service to the Community for her 50 years of serving Penrith before she passed away in 1997.
Friends, family, teachers and current students of Cambridge Gardens Public School attended this week's park opening.
Current teacher Julie Cheetham said former staff members remembered Mrs Dunn's strong leadership, strength of character and wonderful sense of humour.
Mrs Dunn's son, Richard Dunn, told the Weekender that his mother wouldn't have expected to be recognised for her work but that their family was touched by the recognition.
"She would be shocked I think, she was an outgoing person in a physical sense but all the community work she did she thought was normal and just what you did," Mr Dunn said.
"I was nearly in tears today and very appreciative that the Council and people in Penrith have gone out of their way to name a park after her and to come out to celebrate her life."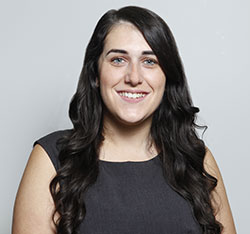 A graduate of Western Sydney University, Emily covers community news and entertainment for the Western Weekender.