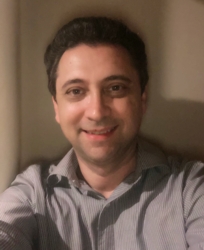 Troy Dodds has already previewed the Panthers v Warriors clash here, but now Peter Lang takes a look at the rest of the round…
Wests Tigers v South Sydney Rabbitohs
Put your hand up if you really think the Tigers can beat the Bunnies this Thursday night. Anyone? Anyone? Bueller…Bueller…sorry…went off track there for a minute. Listen, it's not that Wests are a bad side or anything like that but the Bunnies will be revved up and ready to go after three mid-season losses in a row. That old warhorse Wayne Bennett knows that he doesn't need to push the panic button just yet but if the Rabbitohs lose a fourth straight, his hand will well and truly slam down on the trigger. All this supposed player unrest, will Gagai leave or stay? being the latest, is definitely having a destabilising affect on the rest of the team. Despite all this, I believe the fire will this week return to the belly of the side which will also welcome the return of several premium players – and so will the Bunnies! All bad jokes aside, I'm expecting the Rabbitohs to return to form and take this one out. Just like they did in round 11. Tip: Rusty Crowe's men
St George-Illawarra Dragons v North Queensland Cowboys
I used to think that criticism against Dragons coach Paul 'Mary' McGregor was always a little misguided and unfair. To me the Steelers always played with plenty of energy and enthusiasm. I'm beginning to think that criticism may be justified after all. Despite a wretched run with injury and suspension, the Dragons should not be sitting at the bottom end of the ladder with only five wins. Unfortunately Mary has to take some of the responsibility for that. Of late St George has looked disjointed and flat, unable to keep up with their opposition for more than half a game. The Cowboys on the other hand are playing above themselves and were unlucky to lose against the Tigers last start due, in no small part, to some monumental blunders from the men in the middle and in the bunker. This one is tough to tip. Tip: Mary's Men.
Sydney Roosters v Melbourne Storm
This will sound slack but the Roosters would have been thankful that their last start opponents was the Bulldogs. It allowed them the luxury of a morale-boosting, face-saving 38-12 victory over a team which tries hard but just doesn't have the game or players to match it with the top teams in the competition. That victory will mean nothing if the Chooks can't back it up with a win against a real heavyweight contender in the Storm. No one is better than Melbourne coach Craig Bellamy in managing the heavy player workload that Origin brings. The Roosters will also have a few players backing up so they'll be no excuses from the loser of this contest. In my opinion, Roosters coach Trent Robinson is one of the most honest and smartest coaches in the competition. Problem this week is, he comes across a team coached by someone more than his equal. I can't wait for this one. Tip: Cock-a-doodle doooo!
Gold Coast Titans v Manly-Warringah Sea Eagles
I'm going to nickname the Titans 'Showbag' because they look good on the outside but on the inside they're full of shi….sugar! Gritty, determined one minute, making stupid mistakes and shooting themselves in the foot the next. Until this team can manage to string together more than one good game in a row, it's just too hard to tip them with any certainty. The Sea Eagles on the other hand have also had their problems when it comes to consistency. They play tough smart football but can lose their way during a game, but out of the two, look the more capable of doing so for longer periods of time. Manly are a side which has an experienced coach at the helm, they play with structure and purpose. The Titans meanwhile often look uncertain with the ball and rudderless in direction. They rely on individuals to pull out a miracle play and unfortunately you can't rely on that to win footy games consistently. Tip: The Silvertails
Newcastle Knights v Brisbane Broncos
I'm tired of waiting for the Broncos to click into gear and start kicking some ass. Every time they look like they're going to give the premiership a real go, they get the hippy hippy shakes, turn to jelly and get trampled over. Brisbane coach Anthony Seilbold is suffering from second-year syndrome. He's gone from a confident, exciting rookie coach to a nervous, cranky gibberer who can't get his players to sing from the same hymn book. Knights coach Nathan Brown on the other hand is the exact opposite. He's gone from a coach who is about to get sacked to a man who has the world at his feet and his team all singing 'Hallelujah' in perfect harmony. The Knights are motivated, hungry and their last start effort against the Storm aside, are playing inspired football behind their spiritual leader and halfback Mitchell Pearce. Folks let me tell you, I have seen the light! Tip: The Novacastians
Parramatta Eels v Canberra Raiders
"Eeny, meeny, miny, moe"- well I might as well try this method as this game is harder to pick than a broken nose. When they're on, the Eels are a difficult side to beat. They play fast, intense football where their defence mirrors their attack. They literally suffocate you out of the game with their line speed in defence and ball movement in attack. When they're off, they're really bad, ball security goes out the window and their defence turns to mush. This will be the side the Raiders hope turn up on Saturday because it will make their job so much easier. There's a lot to like about the Raiders as well, when they're on song their go forward is almost impossible to stop and they march up the field on the back of fast play-the-balls which puts them in a good position to attack on nearly every set of six. The case for both sides is compelling but I've got to tip someone. Tip: The Green Machine!
Canterbury-Bankstown Bulldogs v Cronulla Sharks
If only all games were as easy to pick as this one. I'm not even going to try and jazz this one up and pretend the Dogs have any hope of beating the Sharks in this encounter. Look I'm not a Bulldogs hater, I actually think they try really hard every week but they just look disjointed in attack and they can crumble when the game opens up and the opposition scores a few tries in quick succession against them. New bulldog DWZ finally gets to play in the position he's always wanted to but didn't at Penrith and the spotlight will be on him to make a good fist of it. The Sharks on the other hand deserve all the credit that has been heaped upon them recently. They have had their fair share of injuries to key players all year but just keep turning up for each other instead of turning up their toes. Of course none of this means they are a sure thing to win every week. Well, except for this week. Tip: The boys from the Shire
Rumours of the Week
Recent speculation that a certain player was going to ask for a release in a bid to return to his old club before June 30 was never going to happen. Let's just say his old team mates wouldn't have exactly bought out the welcome wagon for him if he came back. Some bridges just can't be mended.
There's been plenty of talk that Gold Coast Titan Tyrone Peachey is going to be back at the foot of the mountains in 2020, if not sooner. What isn't as widely known is that one of his teammates has also been shopped around lately. So far there have been no takers, his price tag is just too high and his form on the field has been anything but spectacular.
A senior rugby league journalist was recently left red-faced when the contents of his story turned out to be 100% wrong. That's why you should never just listen to one side of the story. (No it wasn't me, at least not this time)
There's been a few clubs doing some last minute releases and signings before the June 30 deadline. Depending on when you read this, expect a few more before midnight on June 30.