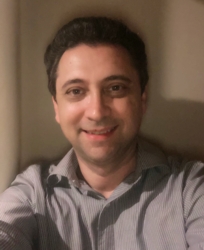 You can read Troy Dodds' preview of Panthers v Roosters here, but now Peter Lang looks at the rest of Round 13 in the NRL…
South Sydney Rabbitohs v Newcastle Knights
Anyone who thinks the Bunnies are automatic favourites to win this encounter because they lost last weekend and will have all their Origin players back hasn't thought about the 'fatigue factor' and what sort of toll backing up after such a tough match will have on the Rabbitohs four Origin representatives – and that's if they all get through the match unscathed! Yes we've all heard the players say it's easier to back up 48 hours after, then three-or-four days later, but it's still a tough ask. The Knights of old might have been easy prey for this South Sydney side, who have two Origin stars backing up themselves, but this year's Newcastle side is made of sterner stuff. Look this game is harder to pick than a broken nose but I'm going to have a 'lash' anyway. Tip: Bunnies by 8

Wests Tigers v Canberra Raiders
The Tigers will be well rested after enjoying the bye last weekend while the Raiders will be hoping to keep their momentum going after rediscovering some lost form after their hard-fought 12-10 victory over the Bulldogs in round 12. Canberra will be sweating on the fitness of their Origin players because they'll need every single one of them if they're to defeat 'Madge's Men'. Personally I can't wait to see the clash of the fullbacks with Tigers Origin rep Moses Mbye (who should have bought a lottery ticket after his unexpected selection) against the Green Machine's new 'wunderkid' Charnze Nicoll-Klokstad (love the name) who almost single-handedly won the Raiders the game. Another tough one to tip but I won't shy away from the challenge – someone give me a coin! Tip: Tigers by 4
New Zealand Warriors v Melbourne Storm
Well I can't use the 'Warriors are the Storm's bogey side' angle again otherwise you'll all think I'm nothing more than a one-trick Pony (which I am) so this time I'll take the view that if the Warriors don't beat Melbourne at home they will miss the Top 8 altogether. Yep, that's right, goneski, kaput!, finito. After a bright start the Warriors have struggled over the last two months and need a scalp like the Storm to not only lift their confidence but show the other teams in the NRL that they truly mean business in 2019. It's one thing to beat out-of-form sides like Penrith and the Dragons and another to beat a genuine title contender like Melbourne. In years gone by Mt Smart Stadium used to be a burial ground for visiting opposition sides, it needs to become that again – and fast! Tip: Storm by 6
Cronulla-Sutherland Sharks v Parramatta Eels
The Eels finally found their way, well, for most of the game anyway against a depleted Bunnies outfit last Friday night and at times they looked like world-beaters. Then towards the end of the match they looked like they couldn't beat an egg as the Rabbitohs staged a spectacular late comeback. Parramatta coach Brad Arthur was understandably p***d in the press conference knowing the Sharks won't remove their foot from their opponents throat if they find themselves in the ascendancy. There's a lot to like about this Cronulla side who it must be said are performing far better than I thought they would under rookie coach and 'Kevin Bacon look-a-like' John Morris. They play hard and they play to their strengths and that is to be admired. Tip: Sharks by 4
North Queensland Cowboys v Manly-Warringah Sea Eagles
The resurgent Cowboys face a Manly side on the slide and yet this is a game which could go either way. I'm going to take any Origin players and whether they back up or not out of the equation and just assume they'll play. If that's the case then North Queensland should have too much strike power, especially at home to defeat a Sea Eagles side which looked absolutely clueless for the first 70 minutes of their game against an enthusiastic Panthers outfit. Only when they threw caution to the wind and began to throw some long and risky cut-out passes did Manly look dangerous. They can't go in against the Cowboys with the same 'no-frills' mentality they displayed against Penrith last start or they will again be dominated in both attack and defence. In saying all that I think the injection of the Trbojevic brothers will ultimately prove the difference in this one. Tip: Manly by 10

Brisbane Broncos v Gold Coast Titans
You had to feel for Titans coach Garth Brennan after the match against the Raiders last weekend when his side came within a bee's err….hive…of winning what was a rather boring game until the last 60 seconds. He also looked frustrated when asked why his $1 million dollar man and halfback Ash Taylor didn't take the pressure kick to square up the game. To say Taylor is performing below expectations is a gross understatement. To say his opposite number seven and virtual unknown Tom Deardon is outplaying him in every facet of the game is also an understatement. For Gold Coast to be any hope of upsetting the Broncos in this one, Taylor has to play the game of his life and show his coach, his teammates and the fans that he's worth every penny he's being paid. At the end of the day Taylor doesn't have to stand tall…but he has to stand up! Tip: Broncos by 12
Canterbury-Bankstown Bulldogs v St George-Illawarra Dragons
While key Bulldogs off-season signing Corey Harawira-Naera languishes in reserve grade or in this case on an extended reserves bench, the rest of his teammates struggle to make a break or play any real attacking football which threatens the defensive line. Former superstar Kieran Foran is willing but looks like he's running in quicksand while halfback Jack Cogger tries his backside off but simply lacks the X-Factor needed to threaten the opposition. The Dragons on the other hand have a number of class players capable of dismantling an opposition defensive line including Ben Hunt, Corey Norman and Cameron McInnes. Their forward pack more than matches the Dogs starting six and on paper it looks like a win to St George-Illawarra. It looks like it on paper and this time I'm going with the Dragons to win, not only on paper, but an the field as well. Tip: Dragons by 4.
Rumours of the Week:
* I'm hearing there was more than one worried Blue when talk emerged that a current player in the NSW Origin squad was the star of a new 'video' which had just been released to the media and gone viral. Now it all turned out to be something about nothing but that didn't stop a few of the boys from feeling more than a little nervous – one in particular.
* It's no secret that plenty of NRL players are Christians but one player at a club has taken his beliefs too far and annoyed many of his teammates by pushing his views onto them too forcefully at times.
* The Rabbitohs pack in 2020 looks almost certain to be without George Burgess next season with the young behemoth being courted by both the Broncos and the Tigers.