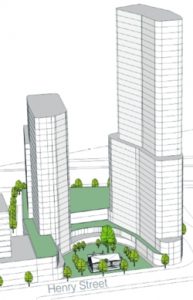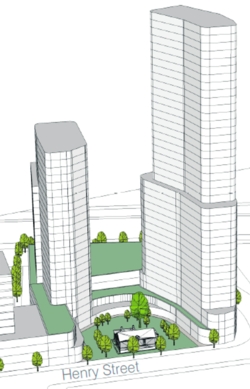 They're the type of sky scrapers you'd normally find in the city.
But these two soaring towers are being proposed for our own backyard, with Penrith Council seeking to change local planning controls to facilitate the development of 57 Henry Street, Penrith.
If successful, the envisaged structures – a staggering 25 and 41 storeys in height – will provide approximately 451 residential units plus commercial and retail space and be built flanking the heritage building, which forms part of the former Penrith Public School site.
Currently on public exhibition until June 30, the Planning Proposal aims to permit residential accommodation as well as nominate the privately-owned land as a 'Key Site'. The latter scraps maximum building heights and allows bonus residential space in return for the delivery of community infrastructure.
Council has justified the move, saying the changes will hopefully act as an incentive to property developers and stimulate the eastern part of the city centre.
"We know over 57,000 residents travel out of our city for work each day, particularly knowledge workers in professional, scientific and technical services, and financial and insurance industries," a Council spokesman said.
"Jobs growth in the Penrith City Centre presents an opportunity to reverse this trend, to bring more office-type jobs to our city so that our residents can work closer to home. It's about getting the balance right."
But the plan is likely to spark backlash, with many locals already describing the city centre as a traffic and parking nightmare.
Two years ago, Council knocked backed plans for an Islamic School at the 7,363sqm site – which sits immediately west of the Lemongrove Bridge between Henry Street and Jane Street.
At the time, insufficient playground areas, flooding impacts, parking and traffic impacts and acoustic impacts were all cited as reasons for the refusal.
The current application is a Planning Proposal only, which must follow an assessment process, Council stressed.
"Following completion of the Planning Proposal process there will need to be a separate Development Application process undertaken and completed before any development of the site proceeds," the spokesman said.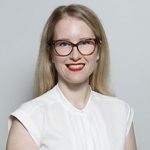 Alena Higgins is the Weekender's Senior News Reporter, primarily covering courts and Council issues.