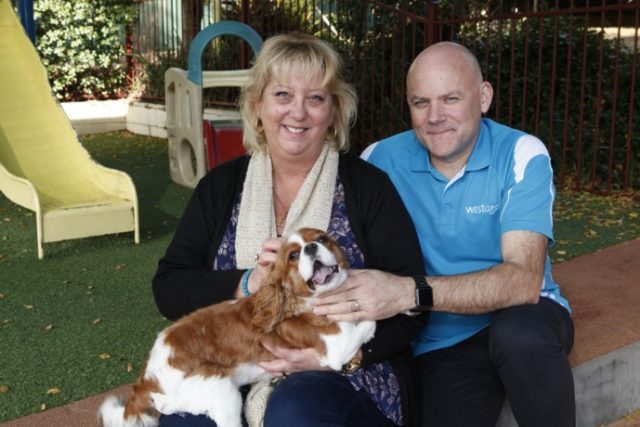 Domestic violence can affect anyone, whether that be a woman, man, child or even a pet.
Whilst there are a wealth of services available for those escaping violence in the community, the four-legged members of the family are often forgotten.
According to the RSPCA, a staggering 53 per cent of women entering refuges reported that their animals have been abused, with one study even reporting that 35 per cent of women delayed leaving for this reason.
WestCare Community Services recognised this gap in the sector and with the help of St Marys Band Club have launched a new program that provides safe accommodation for pets whilst families seek their own crisis refuge.
"We find in a lot of cases, long before the woman or sometimes man or children have been harmed or threatened to be harmed, the poor pet has copped it, whether that be kicked or threatened," Director of WestCare Community Services, Andrew Paech said.
Mr Paech detailed a story where clients in their refuge were sneaking in their animals, in fear of what would happen to them if they were left behind. With most safety refuges not allowing pets, often individuals or families will delay leaving an escalating violent home situation.
Now thanks to the new program, pets will be able to escape violent situations too with accommodation sorted.
"We will be approving up to two weeks pet boarding, during that crisis period, to give them more time to focus on what they're going to do and work out a plan for their pets," Mr Paech said.
"Because it's local it can be arranged straight away and families can also visit their pets."
Escaping violence is a time of stress and uncertainty but by providing families with two weeks of breathing room, Mr Paech
hopes it will give victims enough time to sort out a more permanent solution for their pets whilst focusing on their own safety.
"This ground breaking local program has been launched through the deeply appreciated support of St Marys Band Club and key community partners," he said.
Referral applications are submitted to WestCare through partnering members of the Nepean Domestic Violence Network.
For more information, call 4731 3275 or visit www.westcare.org.au.
A graduate of Western Sydney University, Nicola Barton is a news journalist with the Western Weekender, primarily covering crime and politics.